Pepsi Offer UK Scholarships for Nigerian Students
Pepsi Football academy gives scholarships to two academy talents. According to these scholarships Pepsi empowered young talent students of Nigeria to provide free scholarships for United Kingdom. Pepsi wants to provide professional careers to younger of Nigerian students. Pepsi awarded academy scholarships to academy students for two years full scholarships for training at brooke house college, Birmingham in united kingdom.
Duo of Ogunnubi Abayomi Dada and Onuh Morgan Daniel to the madia of Nigerian said that after the final selection process at the agege stadium, lagos. The director of pepsi football academy doctor kashimawo laloko said that these scholarships will be provide to talent footballers which basic, academic prowess, attitude were also used to selec the final two, so that final scholars will be ambassadors that can project a good image for the country and the brand.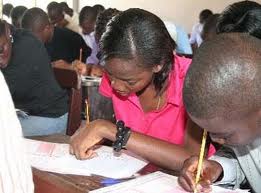 More he said that:
"I want to thank Pepsi for this sponsorship, I was dropped once but I came back stronger and when they saw my determination and improvement, they brought me back into the team but I never thought I would be selected for the scholarship," an elated Ogunnubi said. On his part, Daniel said his parents supported him throughout the process. "My parents gave me the go ahead because they know the stars Pepsi Academy have produced in the past and they believe I am good enough to be one of them".
While commenting on the Pepsi Academy UK Scholarship Scheme, Consultant to the Pepsi Football Academy, Iain Nelson, said "I thank the Pepsi board for demean it a priority to better the lives of young and intelligent talents by always providing funds for this programme; 23 years now, the talents that have graduated from this academy are evident for all to see."
He further said that "The Pepsi Football Academy youngsters at Brooke House College have been worthy ambassadors of Pepsi Academy and Nigeria on and off the field. Sheu Agunbiade who will complete his scholarship in July scored 40 goals this session in all