Physical and Mental Benefits of Exercise in Urdu | Complete Guide
Exercise is most important to remain our body and mind healthy. As famous Quote health is wealth, only understand those people, who are sick. Even they cannot buy health from their money. So it's necessary to take care health by doing exercise.
Read Also: Health Benefits of Falsa Fruit and Juice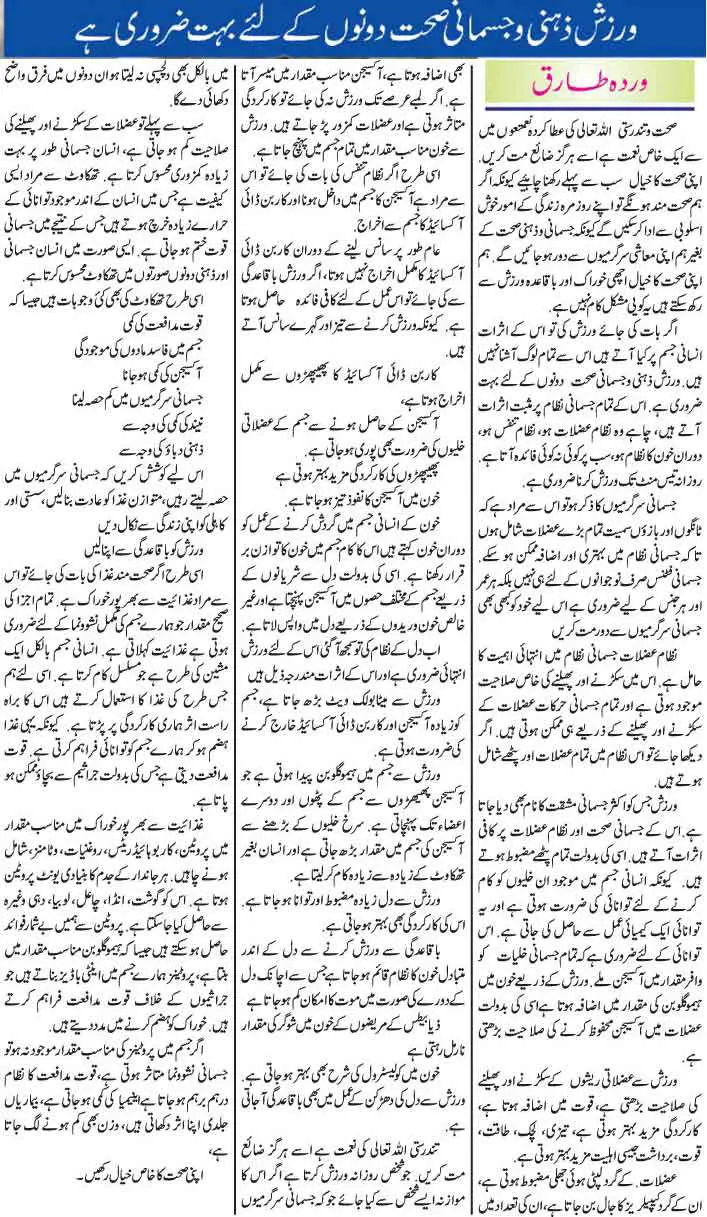 Daily and regular exercise is most beneficial for mental and physical body muscles. The famous health expert Mr. Warda Tariq write complete Guide in Urdu so Pakistani and Indian Urdu readers can easily understand health benefits of daily exercise.
Read Also: Health Benefits of Exercise