PIM Lahore Offer Business English Program 2022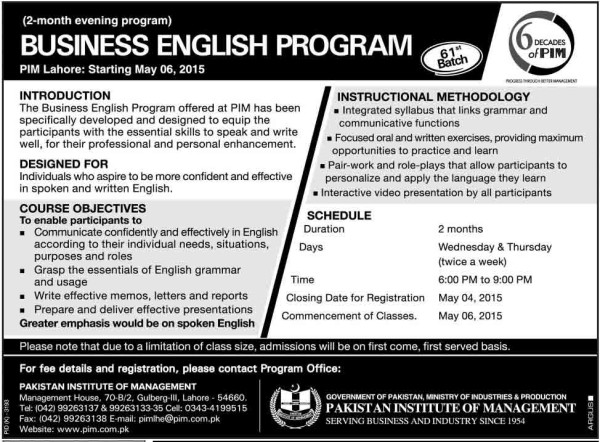 Pakistan institute of management serving business and industry from 1954 offers business English program for 2 months schedule has been announced by PIM Lahore. Its big deal with workers to learn business English after their working timing means the course timing will be start from 6:00 pm to 9 pm.
PIM Lahore develop special course and designed to equip the participants with the essentials skills of speak and write well, for their professional and business life.