Prime minister of Pakistan Imran khan launched Relief fund official portal for unemployed (Jobless) people of Pakistan. Now the unemployed people can get Rs. 12000/- under PM Covid 19 relief fund. Because due to Corona virus many businesses is down and people becomes unemployed, PM Imran khan already receive much fund from Pakistani as well as overseas Pakistani people, now it's a time to distribute that money to needy people of Pakistan.
PM Covid 19 Relief Fund for Unemployed Application form
Ehsaas emergency cash program category 4 is budgeted for unemployed people only. The applications are open now, and the unemployed people can submit their relief fund application form online.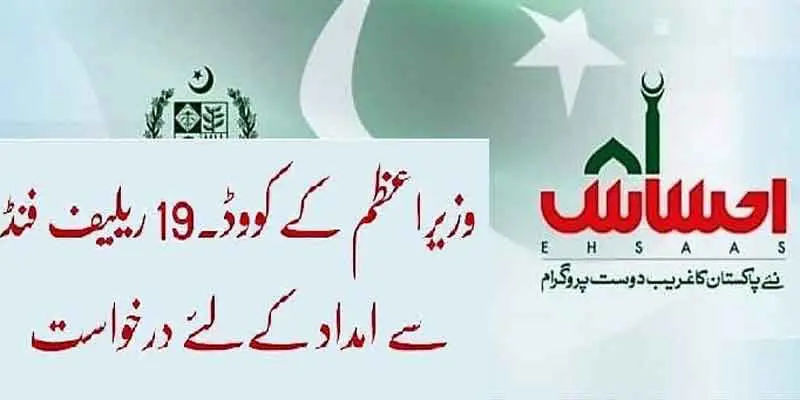 Emergency cash program already provides cash to many poor and needy people in Pakistan. COVI19 Relief fund is specially design for unemployed people due to corona virus.
PM COVID19 relief fund already get over three billion rupees till date 01 May 2020. But today date is 09 May 2020. So the deposit fund is increasing day by day. So without late it's a time to distribute that money to needy unemployed people as early as possible.
how to apply:
The unemployed applicants can apply online on ehsaas.nadra.gov.pak/ehsas/ and pass.gov.pk
All four chief ministers will attend meeting to deliberate on next strategy, Cabinet members to donate one month salary to PM's COVID-19 Relief Fund. Prime Minister Imran Khan has also appealed to the overseas Pakistanis to donate generously to the PM Relief Fund for Covid-19 to cope with the crisis.
How to Apply for Ehsaas Rashan: rashan.pass.gov.pk
Telecom companies JAZZ, Ufone, Warid, Zong and PTCL already deposited money to PM COVID19 relief fund. President of Zonergy Company Limited of China Mr. Richard J. Guo, Vice President Mr. Kevin Qiu, and General Manager Mr. Li Kan from China Machinery Engineering Corporation (CMEC) called on Prime Minister Imran khan today and donated Rs. 5 million to PM's COVID-19 Relief Fund.
We believe in our pm Imran Khan Donate to PM's Relief Fund for COVID-19. Their Fight is your fight. It's time to be a Nation. Be a part of live Telethon. Say 'YES' to your PM's call. Show up your love and believe towards your kindest PM Imran Khan.
How to Apply Online for Ehsaas Labour Nadra gov Pk Ehsaas
Apply Here Also: