Ministry for industries Hamad Azhar announced PM Ehsaas Chota Karobar Imdad Scheme package due to corona virus COVID19.
A great initiative after Ehsaas cash program, Imran khan is dedicated and committed to his cause. He has exhibited a real statesman spirit in this devastating crisis of COVID19.
Media and opposition are doing their worst to create hurdles in his way but he will bulldozer on corruption in Pakistan.
More than 80% of commercial and industrial meters shall be benefiting from:
'PM's Chotta Karobaar Imdaadi Scheme'
Through this scheme, the Federal Government will be paying the electricity bills of 35 lac small businesses across the country for 3 months. Good decision to help small business particularly cottage industry during this pandemic as they are having severe liquidity issues. Federal Government is doing the best it can knowing limited fiscal space.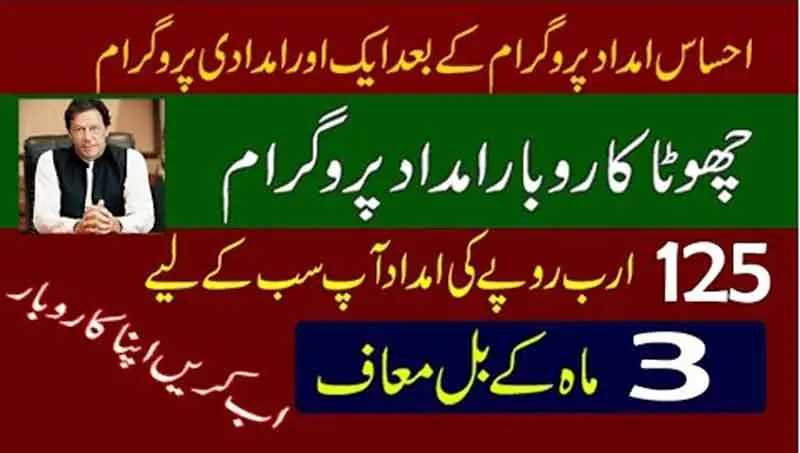 Government is also forcing now students in danger after the doctors and paramedic staff kindly for God sake life is most precious gift of Allah don't risk our and our families' lives.
Great Initiative, but government also take strict notice regarding unemployment by Big Companies and i sure about they also take all advantages from government on the name of their employees, due to no Scrutiny Process Companies has been fired.
Pak Steel Mills (Revival) & its 6,300 retired employees (running pillars to posts for payment of their legitimate Rs 20 Bln dues) would be benefited from announced packages, policies. Appeal to for justice with PSM & all creditors, retired employees.
But still there is not any reliefs for small business like cloth merchant, Jewelers, shoes seller Marriage Halls either the lowest sector of society got reliefs or some small industrialist.
 Small traders said: we all small traders facing the worst era n facing all burden of expensive as well.
As per my information: more than 750,000 industrial units & commercial entities will directly benefit in Sindh province.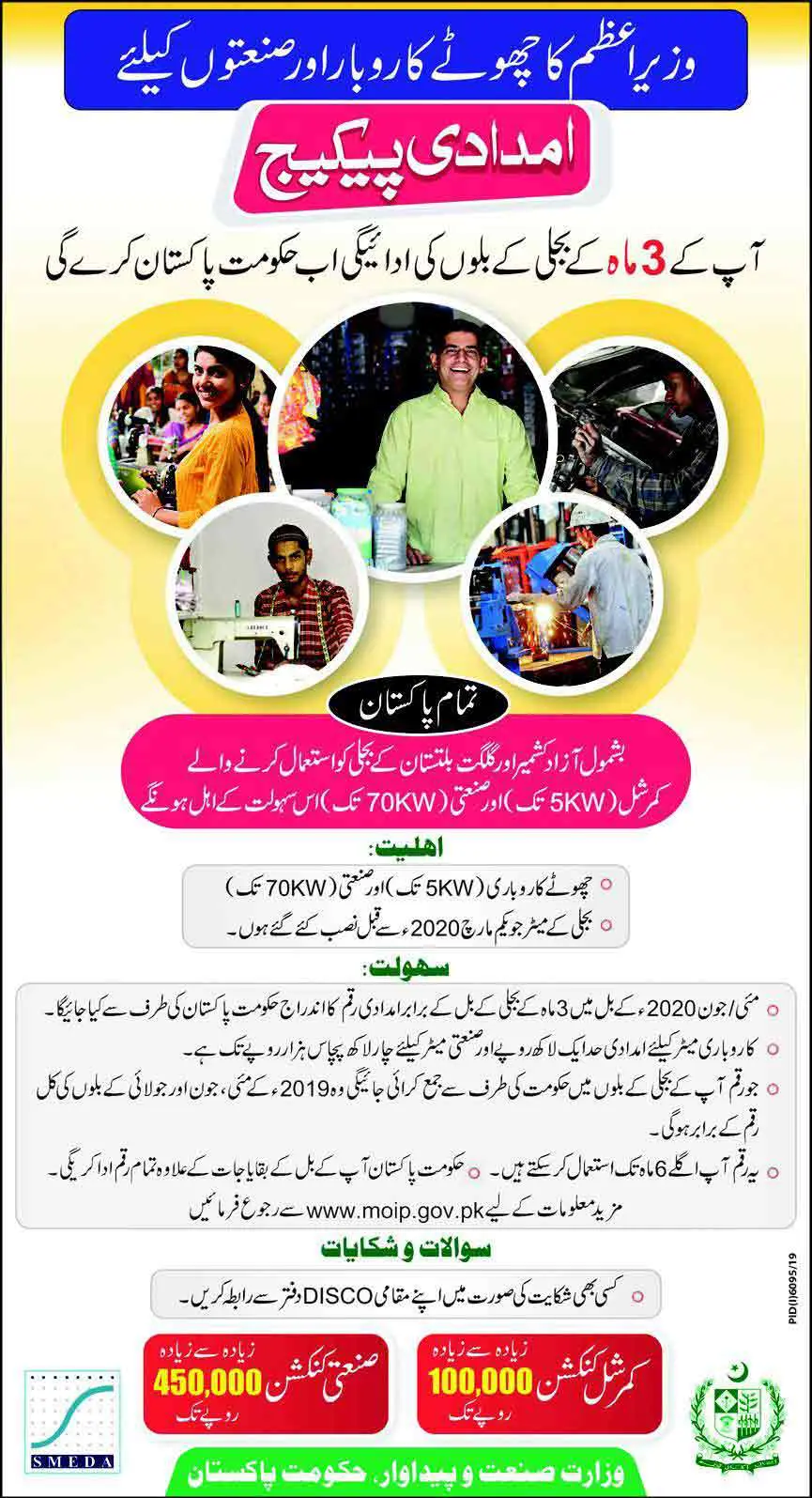 It's also question mark for Sindh government: what has PPP done so far to protect the small businesses except shutting them down & making life miserable for the common man.
Read Also: CM Punjab Apna Rozgar Scheme 2022 Download Application form
ECC has today approved the package that shall benefit 35 lac small businesses.
For those with 5KW commercial or 70 KW industrial connections, the government will pay their electricity bills for up to 3 months after they restart. Consumption data from past will be used as a benchmark. 95% of all commercial and 80% of all industrial connections in the country will benefit from this cash injection in their businesses. These businesses are overwhelmingly of micro, small and medium scale.
Apply Here Also: