PM Internship Program 2023 ba ikhtiyar naujawan bnip.gov.pk
Prime minister of Pakistan shahbaz Sharif announced Paid Internship Program for 60,000 young graduates.
Prime minister's ba ikhtiyar naujawan Internship Program offered in bnip.gov.pk, the official website to apply online.
ba ikhtiyar naujawan National internship program covers monthly stipend for selected students. The fresh graduate young students can apply online before last date. The graduates and diploma holder candidates can submit application form for 6 months to one year paid internship program.
Graduate Paid Internship Program 2023
Deadline for submission of application online: 30 April 2023.
Internship duration: 06 months to one year.
Stipend: 25000 to 40,000 Pakistan Rupees monthly.
The 20 thousand graduate students will get internship Under PSDF Punjab Skills development found in first phase and in second phase the 40,000 Young graduate students will get the internship in private and government development sectors.
Read Also:
PSDF Course Industrial Training Program 2023 Punjab Skills Development Fund
to empower the youth, the Government of Pakistan launched the Empowered Youth Internship Programme, which is accepting online applications for paid internships of 6 months to 1 year duration for 60,000 graduates and diploma holders.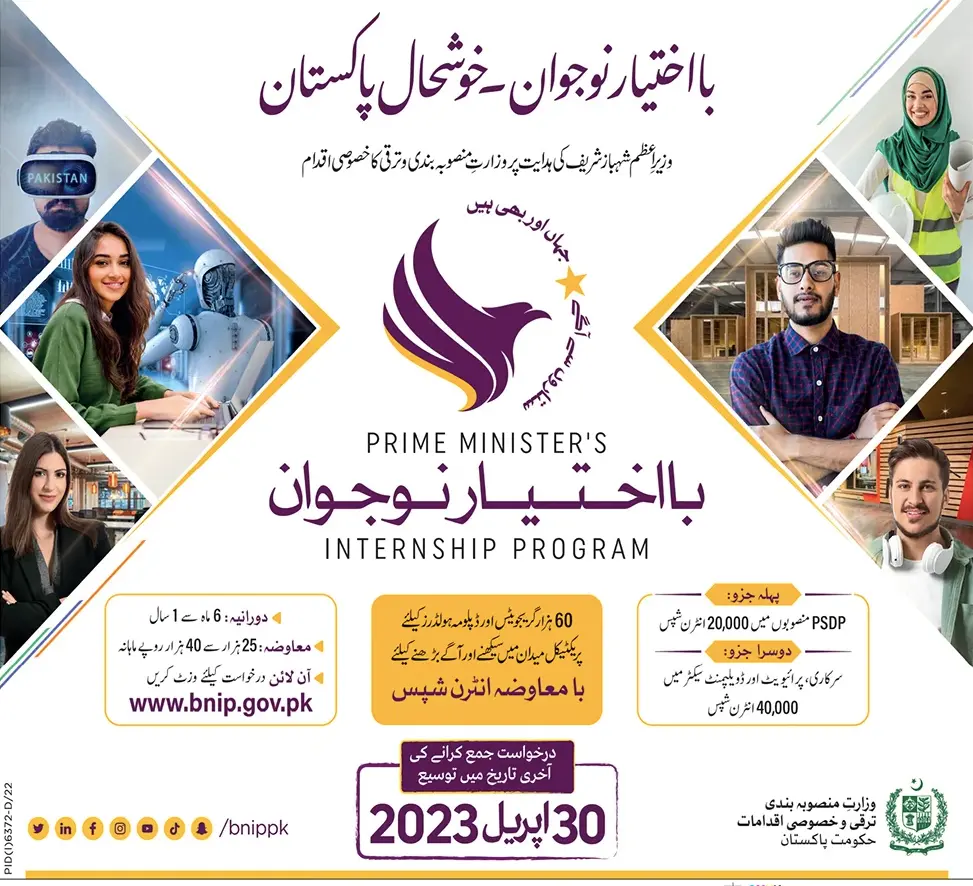 What is the Baikhtiyar Naujawan Internship Program (BNIP)
Who is eligible to apply for BNIP internships
Can I apply for both BSIP and WSIP
What is the difference between BSIP and WSIP
How do I apply for a BNIP internship
What is the application deadline for the BNIP internships
How long is the duration of the internships
Are the BNIP internships paid
How many internships are available through BNIP: 60,000 Paid Internships for Young Graduates.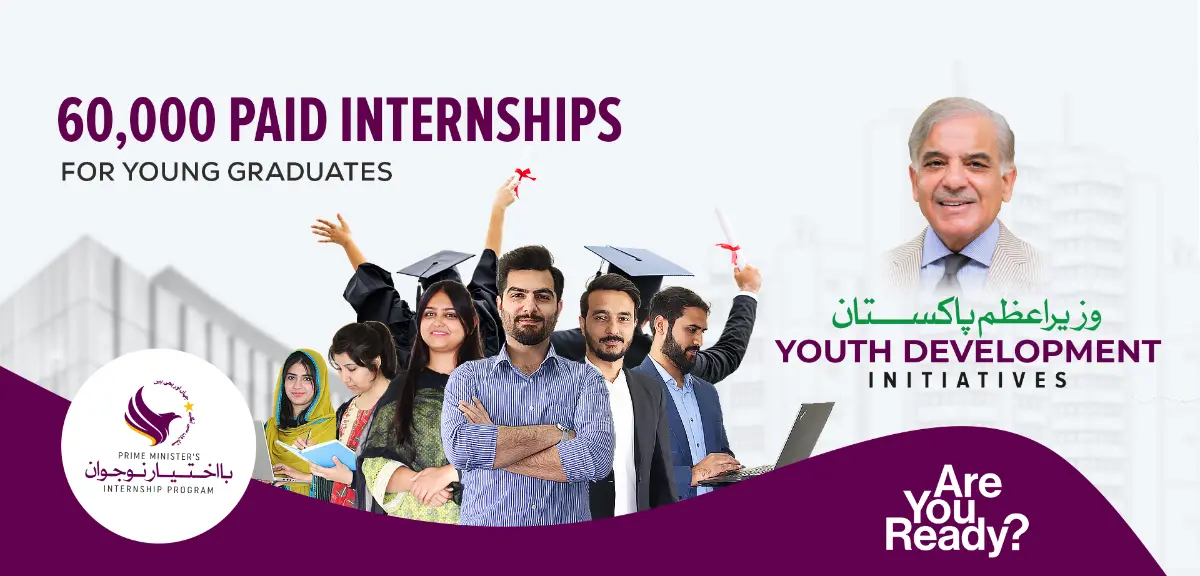 How to apply online:
The fresh graduate or diploma holder students can apply online for PM Youth Internship.