PM Kamyab Jawan Program 2023 Form Youth Loan Scheme
Prime Minister Imran Khan Launched Kamyab Jawan National Youth Development Programme and providing Business loan facility for the Youth of Pakistan. PM Kamyab Jawab Interest Free Loan Scheme for own business has been started from today for this purpose Government of Pakistan starts receiving Application Forms.
According to State bank of Pakistan (SBP) Loan application forms available in following Bank Branches:
National Bank of Pakistan (SBP)
Bank of Punjab (BOP) (
Bank of Khyber (BOK)
50 percent loans for PM Kamyab Jawab program will be offered by National bank of Pakistan. and 50 % all other banks are responsible.
Applicants can also download Loan Application form from official website of Kamyab Jawab kamyabjawan.gov.pk. The online loan application is open now students and Youth can apply online also.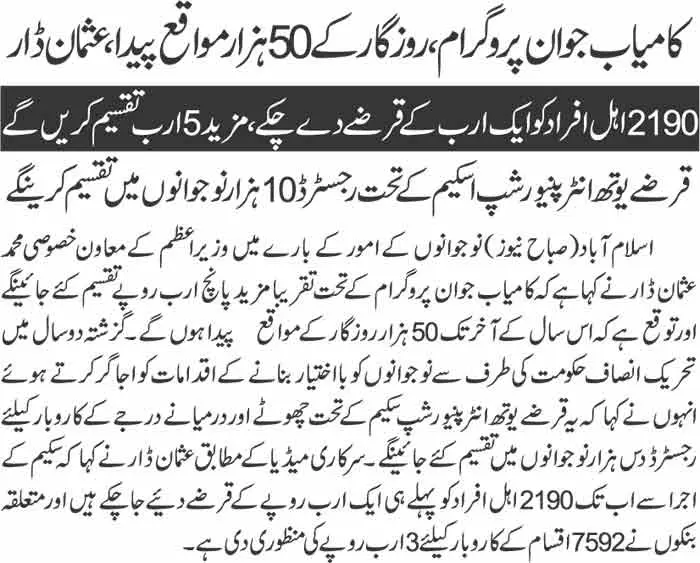 Under PM Kamyab Jawab Program, Youth can avail loan from amount one hundred thousand to fifty hundred Thousand. Government of Pakistan will bear interest on this business loan and provided to Youth interest free loan. PM Imran Khan Government also responsible to return loan, in case of any loss or loan payment is not return by the applicant.
Eligibility Criteria:
Pakistani Nationality Holder having age limit from 21 to 45 Years old male and female applicants are eligible to apply. The age relaxation will be given to candidates who wanted to invest in Information Technology or E-Commerce Business.
There are two loan payment categories, in first category; the loan will be given from one hundred thousand to five hundred thousand and in second category 5 lakh to 50 lakh loans. For A Category loan seeker, they must invest 10 % from their own pocket. For B Category loan seeker they must invest 20 Percent from their own money.
Read Also: PM Youth Training Internship 2023 Scheme Kamyab Jawan Apply Online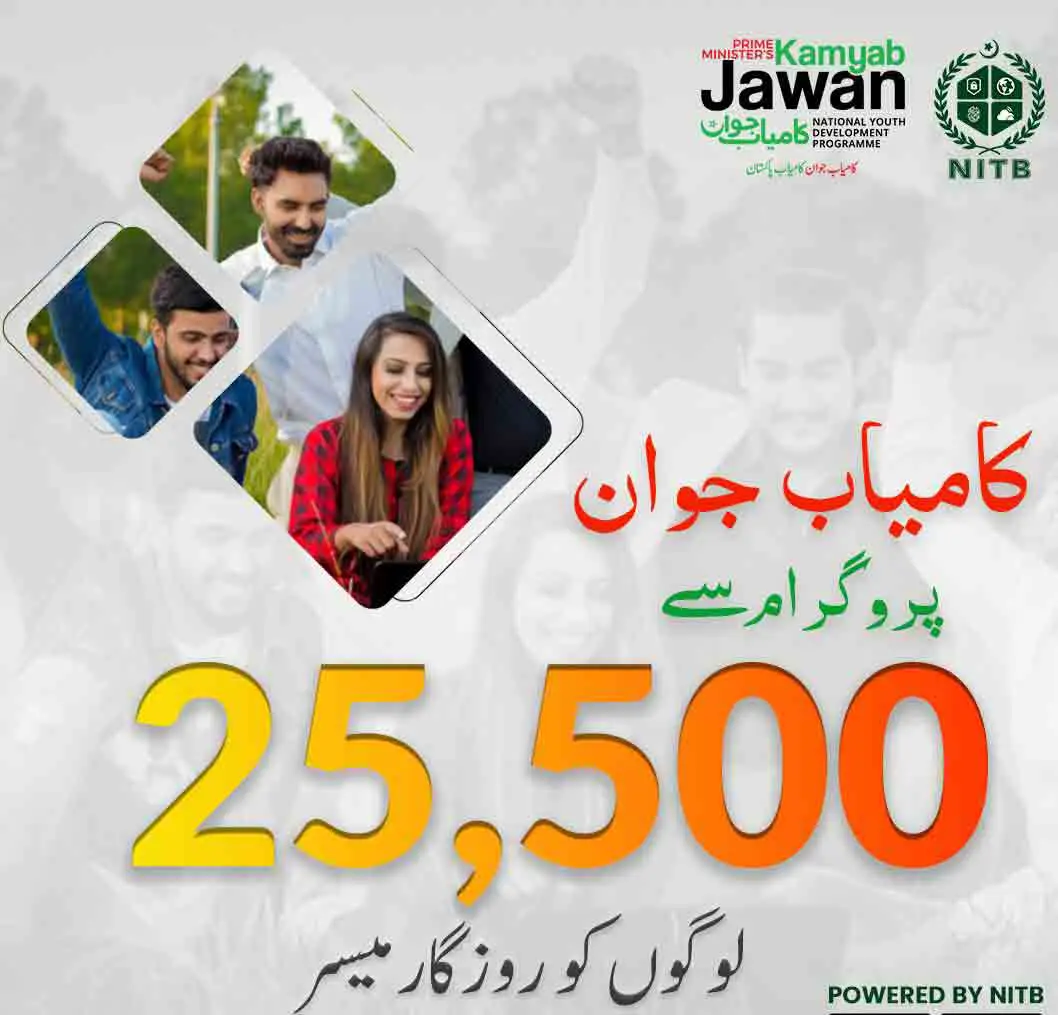 Read Also: CM Punjab Apna Rozgar Scheme 2023 Download Application form
These loans will be given on working capital and term loans for the period of 8 years.
The loan quota for females is 20 percent reserved. Loan from one lakh to 5 lakh will be given on personal guarantee. Loan more than 5 lakh bank are responsible to check complete business information and view their concerns.
Prime Minister Youth Programme launched by Prime minister Shahbaz sharif as below advertisement the last date to submit application form is 30 January 2023.
wazir azam loan scheme
wazir azam loan scheme online registration
prime minister youth loan scheme 2023 online apply
wazir azam loan scheme in urdu
prime minister loan scheme
prime minister youth program
pm loan scheme online apply
wazir azam qarza scheme 2023
prime minister loan scheme 2023 online apply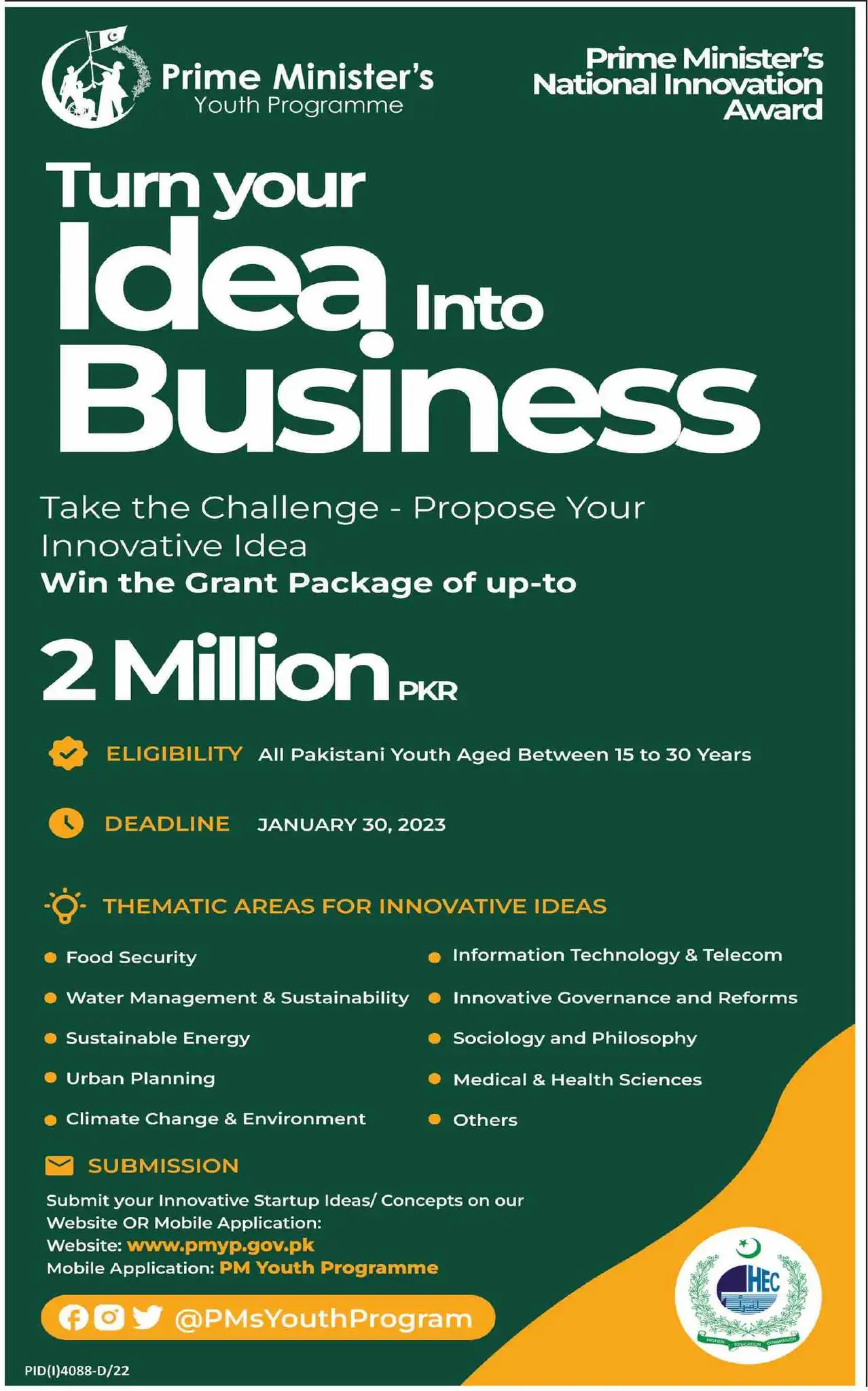 Processing of loan applications will be completed within 15 days.
How to Apply Online: Online Application Form Available Here