Professor Jobs in University of Engineering and Technology Lahore
University of engineering and technology Lahore Requires Assistant Professors and Adjunct Faculty, interested candidates are required to fill online application form on www.ibt.uet.edu.pk. UET Lahore required faculty of Teaching in different subjects.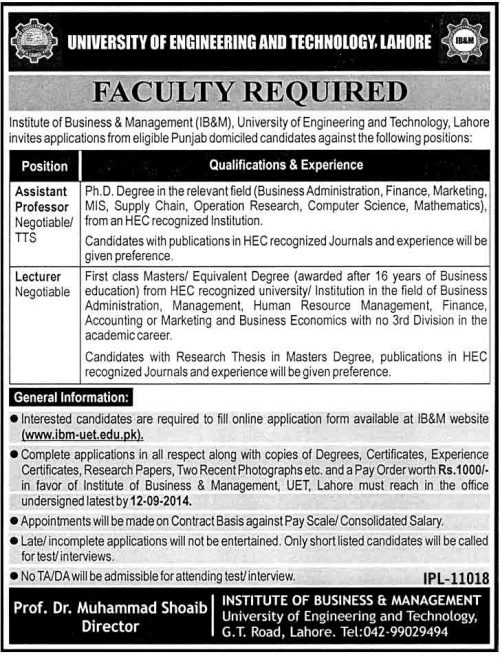 Professional Professors PhD degree holders in these subjects: Computer science, Business Administration management, finance marketing, MIS, Supply chain operations management from HEC recognized reputed institute.
Institute of business and management IB and M, University of engineering and technology Lahore invites applications at UET Lahore before dated 10 July 2018 with complete educational documents, certificates, experience letters, two recent photographs and A pay Order DD Rs. 1000 with the name of UET Lahore.