Ramadan Timing in Lahore Chamber of Commerce
Lahore Chamber of commerce and industry has changed their working (timing) hours for the holy month of Ramadan. The work starts from Saturday to Thursday daily expect Friday.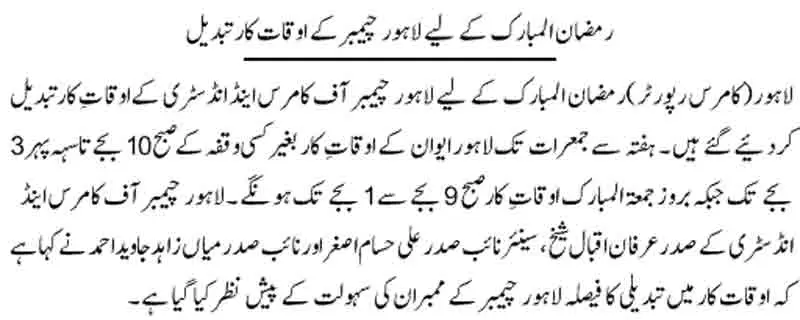 Saturday to Thursday Timing: Morning 10:00 AM to 03:00 PM (Pakistan Standard Time)
Friday Timing: 09:00 AM to 01:00 PM
Sadar Irfan Iqbal sheikh and senior Naib Sadar Ali Hesham Asghar and Naib Sadar Mian Zahid Javed said these timing in Ramadan is for relaxation for the members of chamber.