SBP Summer Internship Program 2023 Apply Online
The State Bank of Pakistan (SBP) is happy to announce a six-week Summer Internship Program (SIP) in June and July 2023. Students with Pakistani or AJK nationality who hold a CNIC, NICOP, or a valid Pakistani passport are invited to enrols in SUMMER INTERNSHIP PROGRAM based on the qualifying requirements and method outlined below.
Eligibility Criteria:
Students must have completed at least two (2) years of a bachelor's degree program or be enrolled in a master's program in economics, business administration, public administration, accounting, finance, commerce, mathematics, statistics, human resources, agriculture, media sciences/mass communication, information systems, and technology.
Students must have a minimum of 70% marks where the percentage system is used, or a minimum of 3.00 out of 4.00 or 4.00 out of 5.00 CGPA where the GPA system is used.
When applying for the program, students must satisfy these conditions. Graduates and students who are awaiting results in order to satisfy the qualifying criteria are not eligible.
POF Internship Program 2023 Online Application Form
Application Deadline:
Last date to submit online application is February 10, 2023.
Apply now to be considered for the SBP Summer Internship Program 2023. This application is best performed on Google Chrome browsers, if you need help with your search engine please click here to follow our step by step guide on how to configure Chrome.
The SBP Summer Internship Program is open to all public and private schools, colleges and universities in Pakistan. The program provides a platform for students to acquire skills that will lead to better opportunities in their careers.
The Summer Internship Program for talented, young professionals is a great opportunity to learn about the department and company in which you wish to join. We seek applicants who have demonstrated excellence in their academic pursuits by earning undergraduate degrees or equivalent experience.
Read Also: Nestle Internships 2023 Apply Online Pakistan Fresh Graduates
The Summer Internship Program is a great opportunity to explore and enhance your knowledge, skills and experience. We expect participants to work hard, be ready to learn and grow, and have fun while doing so! You will be assigned to a team of enthusiastic young professionals who are passionate about what they do. This program offers you an insight into the world of public policy through practical hands-on experience in government institutions.
Application Procedure:
Applications that lack the required information will not be considered.
Applications received in person, by surface mail, or by email will not be considered.
Please email techsupport-internship@sbp.org.pk if you experience any technical issues when submitting your application.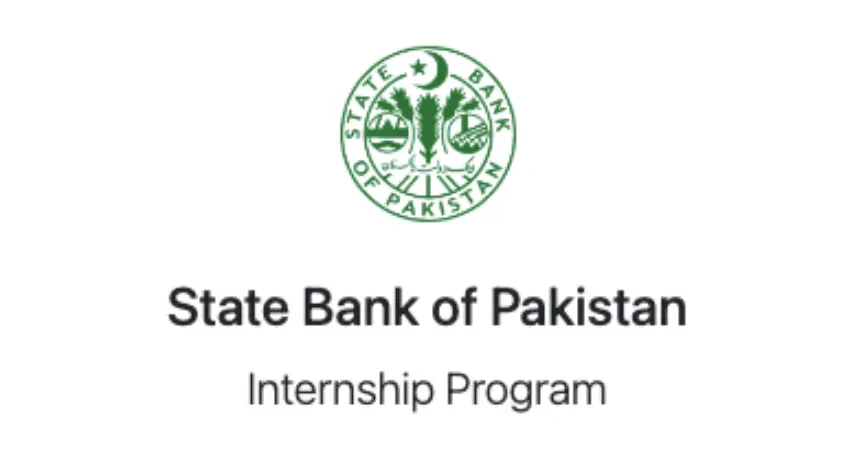 Read Also: Suparco Summer Internship Program 2023 Application Deadline
Merit List:
Shortlisted students must submit scanned, certified copies of their previous semester's official transcript, CNIC/NICOP, valid Pakistani passport, and domicile, as well as one passport-size photograph. Any effort to sway the selection process will result in instant exclusion from the internship.
Airblue Internship program 2023 Apply Online Jobs
SBP will make the selection, and chosen students will get a confirmation email with details on how to attend the internship.
Any incorrect information will result in the termination of your internship application.
How to Apply Online:
Google Chrome is the best browser for this application. To register for the SBP Internship Program, provide your valid email address and CNIC/NNICOP.