SECCAP Merit List 2023 Karachi Result 1st Year
Sindh Electronic Centralized College Admissions Session 2023-2024 was last date 25 July 2023 and today date 28 July 2023 SECCAP Sindh announced the Merit Lists and selection list for 11th Class, 1st Year and O-level students, Merit List available online from today date 28 July 2023.
SECCAP Cut off merit list 2023-2024 has been uploaded on seccap.dgcs.gos.pk.
Karachi board and Sindh board students has been selected mostly but other board students have been rejected by SECCAP.
SECCAP Merit List
The students who already submit their admission forms online through seccap.dgces.gos.pk can check SECCAP Result today date 28 July 2023.
SECCAP Apply online for Admissions in 11th Class
11th Class Admission Guide 2023 Govt Of Sindh Colleges Karachi Board
Cut off merit list for government colleges of Karachi region.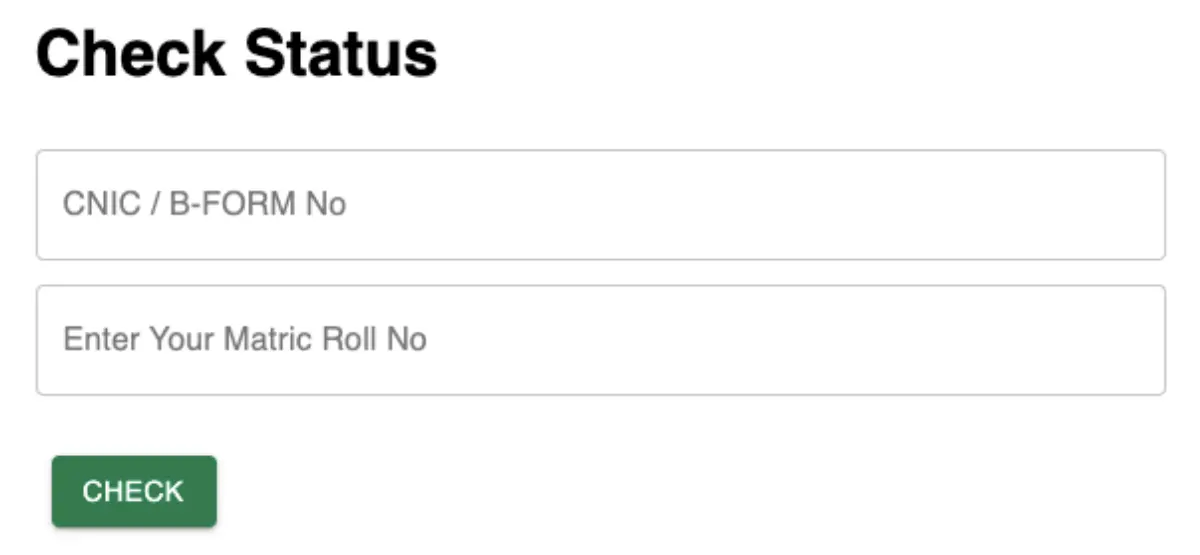 Check the admission status
Go to seccap.dgces.gos.pk
Write your CNIC or B-form Number and entry your matric roll number and press button check to find the admission status.
11th class Merit List for boys Pre Medical / Pre Engineering / Computer Science / Arts Group Male and female.
Govt. Degree boy's college mangopir pre-medical male 220
Govt degree boy's college konkar village pre-medical male 220
Govt. Degree boy's college surjani town pre-medical male 220
Govt. Degree boys college 5-l new karachi, Karachi. Pre-medical male 296
Govt jinnah college pre-medical male 453
Govt. Degree boys college buffer zone pre-medical male 377
Govt degree science and commerce college orangi town pre-medical male 220
Govt degree boys college asifabad pre-medical male 294
Govt. Degree boys college jungle shah pre-medical male 220
Govt college for men nazimabad pre-medical male 467
Govt degree college shamspeer baba bhit karachi pre-medical male 220
Govt. Degree boys college baldia town pre-medical male 220
Govt. Degree boys college kmc store nishter road pre-medical male 220
Nusrat bhutto govt. Boys college lyari karachi pre-medical male 220
Govt. Degree boys college ibrahim hyderi pre-medical male 220
Govt degree college for boys and girls block-07 pre-medical male 428
Govt boys h.s.s kamal khan jokhio pre-medical male 283
Ghazi mohammad bin qasim h.s.s pre-medical male 283
Allama iqbal govt boys h.s.s pre-medical male 283
Govt. Comprehensive h.s.s korangi -03 pre-medical male 283
Govt. Boys comprehensive h.s.s azizabad pre-medical male 310
Govt.boys h.s.s no. 2 k – area korangi pre-medical male 283
Govt. Mumtaz boys h.s.s landhi pre-medical male 392
Govt. Boys h.s.s konkar village malir pre-medical male 283
Govt. Degree college malir cantt, karachi pre-medical male 468
Govt. Degree boys college, 11-a, north karachi, karachi pre-medical male 220
Government degree college sachal goth, ghazi goth
Karachi pre-medical male 220
Government degree boys college, sector 9-e, baldia town,
Karachi pre-medical male 301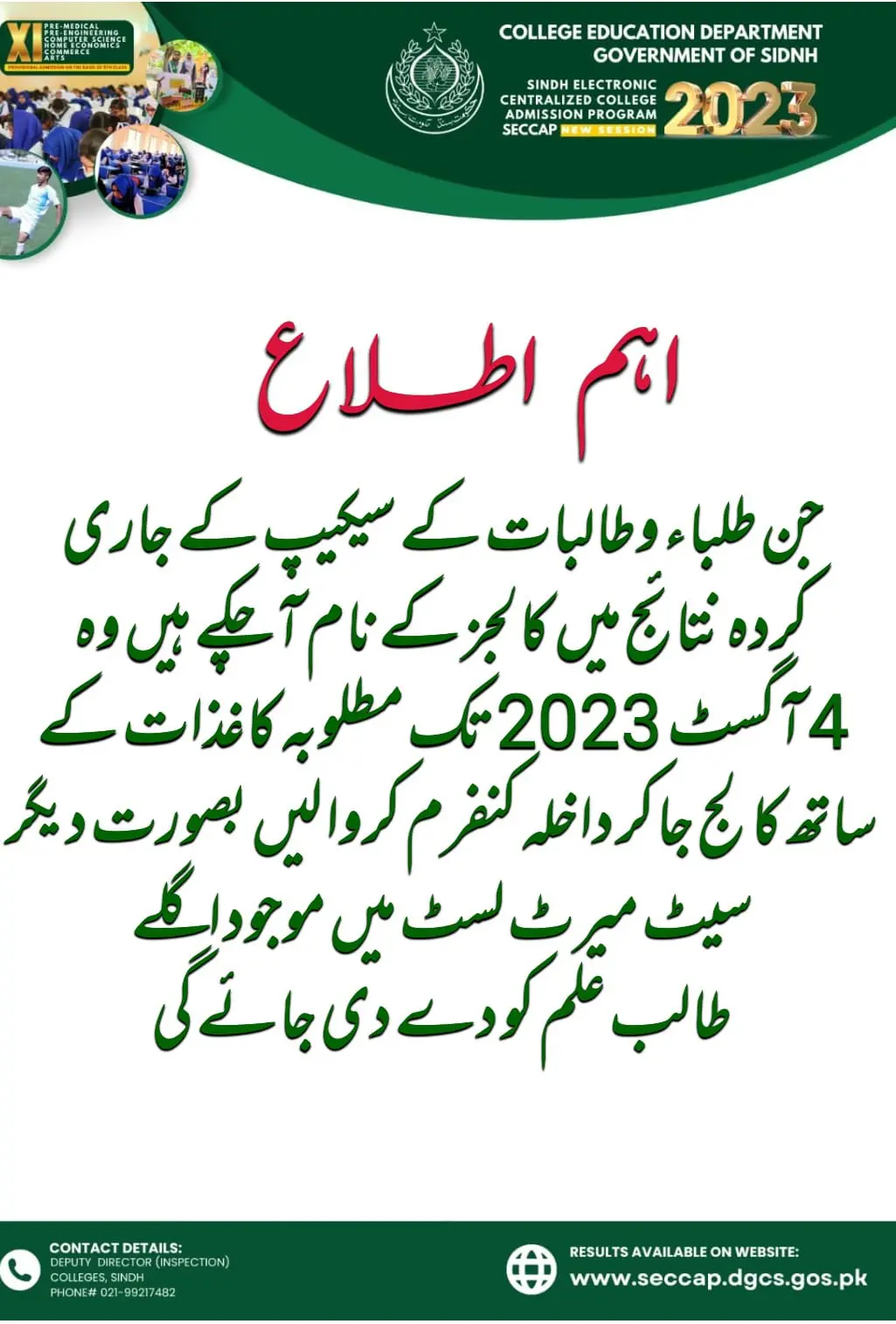 SECCAP Cut Off 11th Class Full Merit Lists: Download Here