Government of Pakistan Ministry of Science and Technology 2021
National Institution of Electronics Offer admissions in Long and short term courses.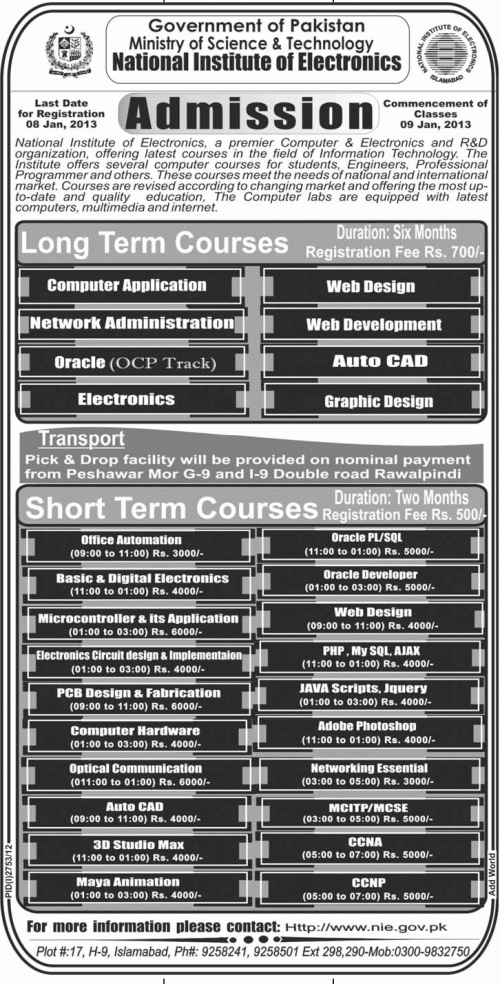 National Institution of electronics a premier computer and electronics and R & D organization, offering latest courses in the field of of information Technology. The institution offer several computer courses for students, engineers, professionals programmers and others. Courses are revised according to the market and offer most up to date courses and quality education. The computer labs are well equipped with latest computers, multimedia and INTERNET.
LONG TERM COURSES: duration six months(Registration fees 700 rupees)
networking administration
Short term courses: Registration fee is 500 rupees.
3D studio max communication
Basic and digital electronics
For more detail of courses and their fees see in the ad.
Address: plot # 17 H-9 Islamabad Pakistan.
Phone# 9258241 –9258501 ext 298,290- mobile: 0300 9832750
Other information are also viewed on the website:
www.nie.govt.pk