Sindh Police offering career opportunities for the posts of head constable wireless operator, constables and constable drivers. the job applications are invited for these posts. for the post of head constable the candidate must have Inter degree from Board of intermediate and secondary education Sindh or Karachi. the age limit of the candidate must have from 18 to 28 years old till last date of submission of job applications. the interested candidates may submit their job applications though national testing service nts.org.pk.
Job Opportunities of Class-IV Staff (BPS-01 to BPS-04) in Special Protection Unit (SPU) CPEC, Sindh
Job Opportunities for the Post of Police Constable in Special Protection Unit (SPU) CEPC Sindh
Job Opportunities for the Post of Bomb Disposal Cadre (BDC) Special Branch, Sindh
Job Opportunities for the Post of Driver Police Constable in Sindh Police
Notifications regarding appointment order of Inspector Prosecution / Law (BPS-16) in Karachi Range
Last Date of submission job application: 05 May 2023
Written Test Date: June 2023
Sindh Traffic Police Jobs Application Form Eligibility
Government of Sindh Traffic Police invited Job applications for the post of constable BPS 07 and BPS 05 for Traffic Branch Sindh province of Pakistan.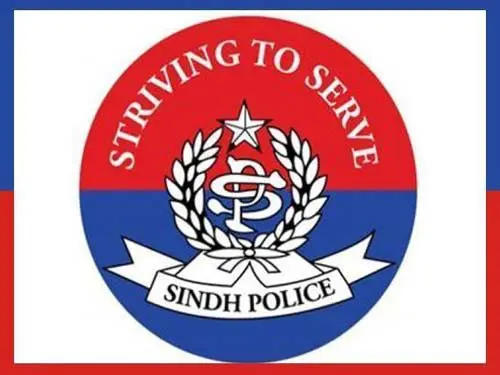 Eligibility for Sindh Traffic Police Constable Job:
Male and female candidates are eligible to apply.
The candidate must have passed valid degree of matriculation but higher education and computer skills will be preferred.
The minimum and maximum age limit of candidate on dated: 07-Jan 2022 will be from 18 years old to 28 years old maximum.
The candidate must have mentally and physically fit and his health fulfill the requirements of Traffic Police Sindh.
The minimum height of male candidate should be 5" . 5" and chest size 33" * 34"
Running for male 1600 meter within 7 minutes.
The height of female candidate minimum must be 5 Feet.
Running for female candidates 800 meter within 14 minutes.
Above all eligibility must be adopted by every candidate no application would be considered and no relation in age, education, or physical standards will be allowed to the candidate.
Job Application Form:
Download Application Form
All candidates who fulfill the said conditions may submit application in the office duty inspector general of police traffic Karachi in person or by post on the following address:
Office of the DIGP / Traffic Police, Police Headquarter Garden Karachi
Sindh Police Telecommunication has announced the Written Entry Test date through NTS National Testing Service. The Entry test will be held on date 28 February 2023. The candidates can get Admit Card and apply through www.nts.org.pk. The test schedule date and time available on nts website. For admit card candidates can call on following number: 0092-51-844-444-1.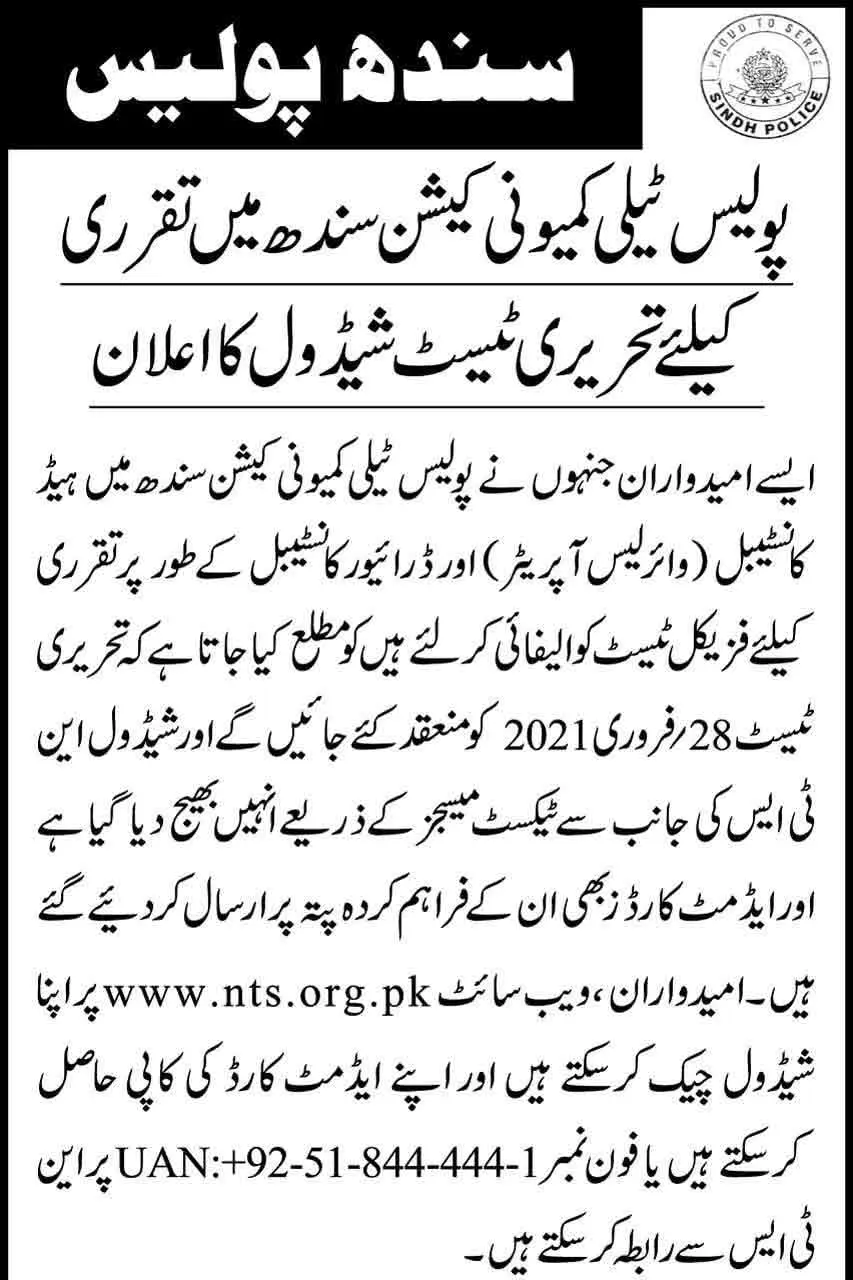 Last Date: Last date of receipt of job applications 25 May 2023 after which no application shall be entertained.
Pakistan Testing Service starts hiring candidates from Sindh for Police Department after that NTS will be take test and Interviews from the selected candidates.