IBA Karachi Institute of business administration Karachi leadership and ideas for tomorrow offer skills development program February 2021.
Become a Professional Speaker
Interactive English
Supervisory Skills
Certificate in Early Childhood and Education
Customer Services for Frontlines
Financial Analysis and Valuation Skills Set
Homeschooling 101
Successful Business Communication
Food Safety and Emerging Standards
Skills Tools to Teach Online
How to register:
The registration starts and will be serve as first come first serve basis.
Early bird and group discounts are available.
Payment will be made through pay order in favour of IBA Karachi or funds transfer in Meezan bank limited.
IBA Institute of Business Administration Karachi starts academic proficiency program, join us and jump start higher education with our highly experience trainers. Skill Development Program, Enhance your skills in English grammar and composition, Mathematics, Essay Writing, General Knowledge and current affairs and Interview skills, classes will be start from July 2021 and classes will be end on dated August 2021. Advanced Computer Graphics with Textile and Fashion Designing.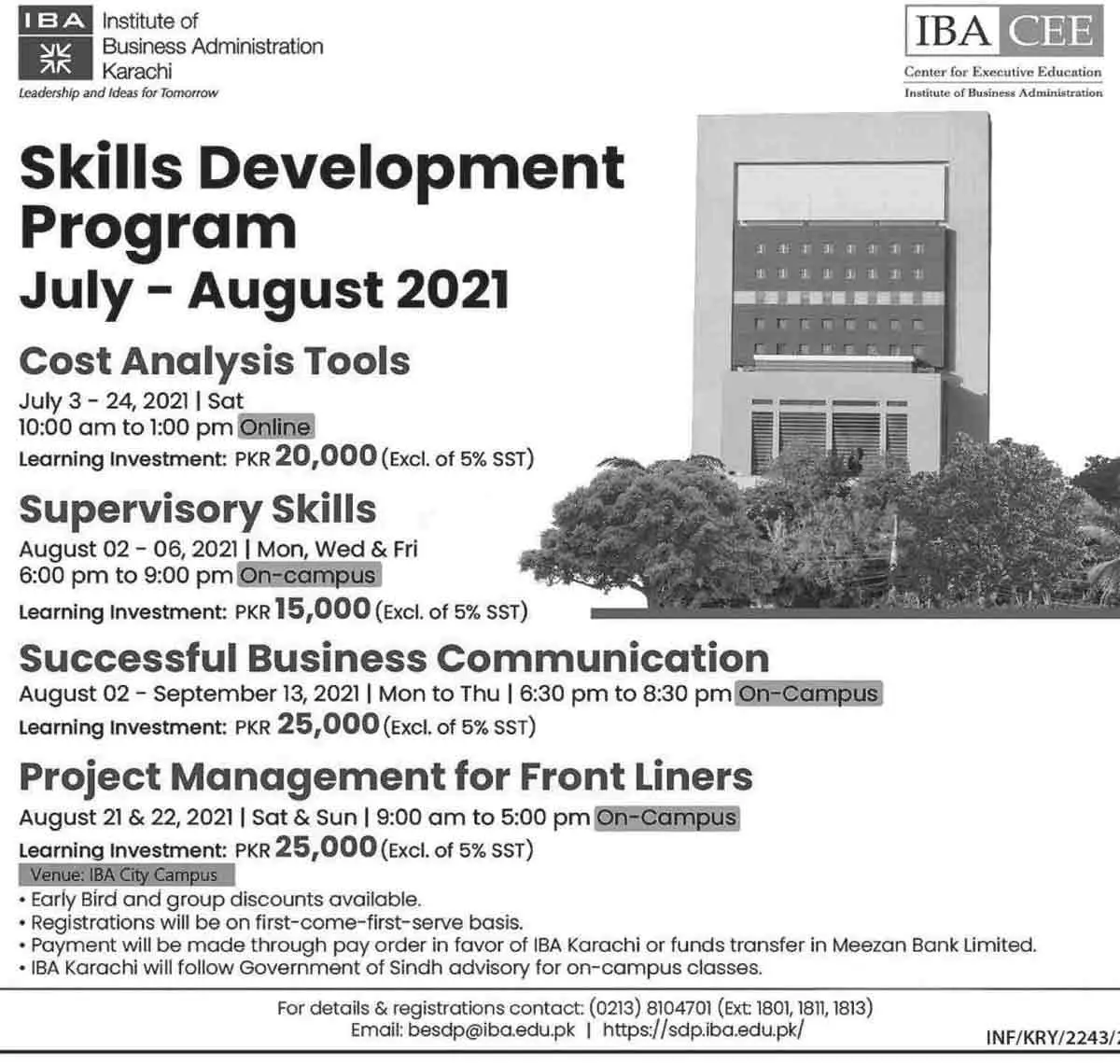 IBA Karachi skills development program July 2021 to August 2021.
Cost Analysis Tools
Supervisory Skills
Successful Business Communication
Project Management for Front Liners