SOL Lahore School of Law Lahore starts admissions in Bachelor of Laws LLB session 2023-2024. SOL is a group Member of International Bar Association. Please contact our admin office for school prospectus and further details. fee concession for special children and children of legal fraternity.
Law and its practice enable a person to know about one's legal rights and responsibilities and also enhance the experience of life from a brighter perspective. A law degree is not just to pursue a career in this esteemed profession; it also serves as the best supportive professional qualification for a person belonging to any other profession or industry. This degree makes a huge contribution to the personal and professional development of one`s career and life, as its great strength is using knowledge in practice.
Last date to submit admission application form: is November 31, 2023
At the School of Law, we are offering LL.B. and LL.M. degree programs in a unique way to enrich the knowledge, skills, and competence of mature students and, at the same time, to introduce the flexibilities, rigidity, delicacies, and complexities of the law and its practice to novices.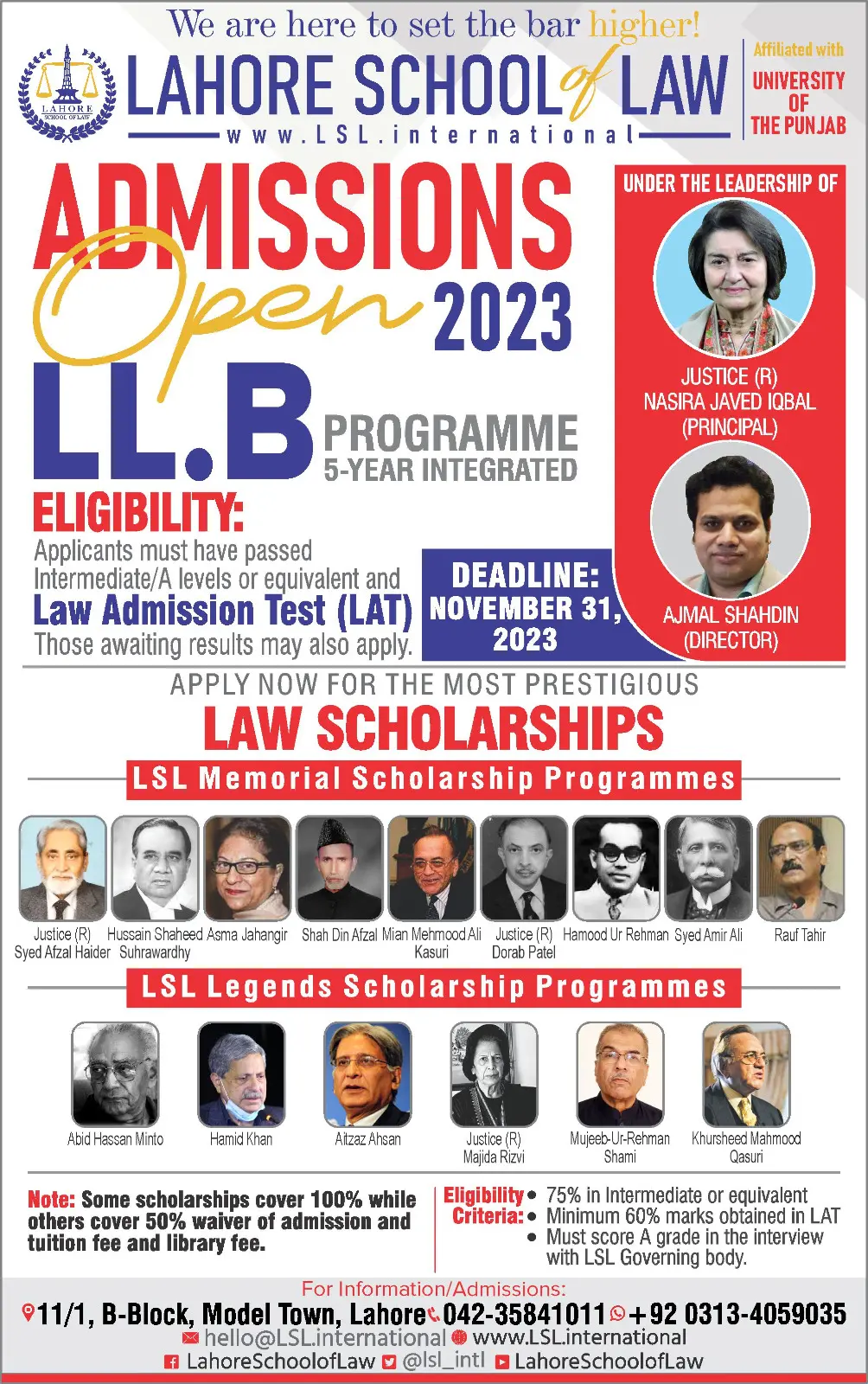 Limited seats and limited hostel and transport facilities for female students. SOL affiliated with University of Punjab Lahore.
Here are some law colleges in addition:
Punjab Law college Admissions in BA Law LLB 2024
PSE Law College Lahore Admission 2024 in LLB
Toppers Law College Lahore Admission 2024 Fee Structure
BZU Gillani Law College Admission 2024 LLB
Punjab University Law College Admission 2024 Merit List Result Test
University Law College Quetta Admission 2024 Form Entry Test Result
Quaid e Azam Law College Admissions 2024 Open in LLB