Sports Festival 2014 Standard College Lahore
Daily Jung sports wing and standard college starts sports festival 2014 will be held on dated 28th February 2014, for boys 8:00 am to 4:00 pm, and 1st march 2014 for girls 8:00 am to 4:00 pm at Railway stadium garhi shahu Lahore. Rana Mashood Ahmad minister of education and youth affair Punjab will be chief guest for this sports festival 2014.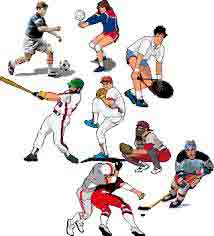 Doctor Muhammad Ehsan Malik Director IBA Punjab University, Miss Mehwish Sultan Parlimentary secretary of higher education Punjab and Doctor Shahid Munir Director Coal tech Punjab University will be guest of honours of this festival. Standard College Lahore Sports Festival 2014 presided by Major Retired Muhammad Ejaz Kiani and Saleem Kamran Incharge of Daily Jang sports Wing.
For more information please Contact:
Standard College
32-B Wahadat Road, New Muslim Town, Near Punjab University Lahore
Phone Number: 042-35886916-8