STC Internet Packages 2023 for Prepaid Customers
Saudi Telecom Company (STC), whose famous name is Saudi Arabia, offers many internet packages for their customers. STC is one of the best internet providers with vast coverage in Saudi Arabia. The internet speed of STC is famous in Saudi Arabia, where it has wonderful internet and calling packages.
STC KSA offers prepaid and postpaid internet packages for their customers all over Saudi Arabia.
Quick net for Prepaid DATA SIMS Packages: Local KSA Packages
Data Allowance
Price + VAT
Validity
Send Activation to 900
30GB + 50GB streaming
115 SR
Valid for 1 month
2743
85GB + 85 GB streaming
253 SR
Valid for 2 months
2744
110GB + 110 GB streaming
368 SR
Valid for 3 months
2745
10GB
201.25 SR
Valid for 3 months
2722
300GB
517.50 SR
Valid for 3 months
2728
100GB+19GB Social Media
195.5 SR
Valid for 1 month
2734
500GB
862.5 SR
Valid for 6 months
2731
Unlimited**
373.75 SR
Valid for 1 month
2726
Unlimited**
109.25 SR
Valid for 1 week
2730
Unlimited
1121.25 SR
Valid for 3 months
2739
Unlimited
23 SR
Valid for 1 day
through the mySTC app
1000 GB
1725 SR
1 year
2746
Roaming Internet Packages: International Packages
Roaming Internet: 1 GB for one day: 70 SR (Saudi riyal)
Roaming Internet: 10 GB for one week: 190 SR (Saudi riyal)
Roaming Internet (20 GB for One Week: 250 SR Saudi Rial)
Roaming Internet (30 GB for One month): 350 SR (Saudi riyal)
Roaming Internet: 50 GB for one Month: 350 SR (Saudi Ryal)
Recharge Your QuickNet Account with a scratch card or Credit Card Online. If you want to recharge your DATA Internet SIM by voucher, then sample fill the Scratch Card number, or if you want to pay your balance through Credit card, then install the STC APP on Your Mobile and fill in the required fields to pay internet bills online.
In today's digital age, staying connected to the internet is essential for both work and leisure. STC SAWA, one of Saudi Arabia's leading telecom providers, offers a range of prepaid internet packages to cater to the diverse needs of its customers. Whether you require internet access for a day, a week, or a month, STC SAWA provides flexible options to ensure you stay connected. This article will explore the daily, weekly, and monthly prepaid internet packages offered by STC SAWA, providing an overview of their features and benefits.
Daily Prepaid Internet Packages
For users who require internet connectivity on a daily basis, STC SAWA offers a variety of affordable options. These packages allow you to enjoy high-speed internet access for 24 hours, ensuring you stay connected whenever you need it. The daily packages typically provide a specific data allowance, ranging from a few hundred megabytes to several gigabytes, depending on the package you choose. These packages are ideal for individuals who have short-term internet requirements or who prefer a pay-as-you-go approach.
| | | | |
| --- | --- | --- | --- |
| Unlimited | 23 SR | Valid for 1 day | through the mySTC app |
Weekly Prepaid Internet Packages
If you need internet access for a longer duration, STC SAWA's weekly prepaid internet packages are an excellent choice. These packages offer extended connectivity for seven days, providing a balance between affordability and convenience. Like the daily packages, the weekly packages come with varying data allowances, allowing you to select a package that suits your usage requirements. Whether you need internet access for work, studies, or entertainment, the weekly prepaid packages ensure you have a reliable and affordable solution.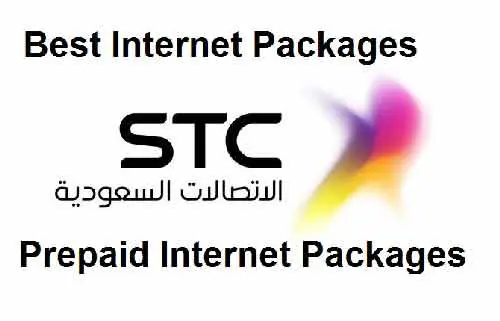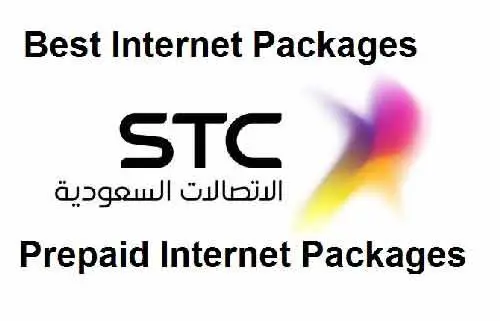 Monthly Prepaid Internet Packages
For users with more consistent and long-term internet needs, STC SAWA's monthly prepaid internet packages offer the most comprehensive options. These packages provide uninterrupted access to high-speed internet for a full month, allowing you to stay connected without worrying about frequent recharges. The monthly packages typically offer generous data allowances, enabling you to browse the web, stream videos, download files, and engage in online activities with ease. These packages are perfect for individuals who heavily rely on the internet for work, education, or entertainment purposes.
Activation and Subscription
Activating and subscribing to the STC SAWA prepaid internet packages is a straightforward process. Customers can easily manage their subscriptions through the STC SAWA mobile app or by dialing the specified activation code for the desired package. The app provides a user-friendly interface where you can select the package of your choice, view your remaining data balance, and recharge your account if needed. Alternatively, you can follow the instructions provided by STC SAWA to activate the desired package via SMS or USSD code.
Benefits and Additional Features
STC SAWA's prepaid internet packages come with various benefits and additional features to enhance the user experience. These may include access to high-speed 4G/LTE networks, free access to specific apps or websites, and the ability to share data with other devices if supported by the package. Some packages may also offer unlimited usage during specific times of the day or night. It is essential to review the details of each package to understand the specific benefits and features it provides.
Read Also
STC SAWA's prepaid internet packages offer convenient and flexible solutions for individuals seeking reliable internet access in Saudi Arabia. Whether you require connectivity for a day, a week, or a month, these packages cater to diverse usage needs and budgets. By choosing the appropriate package, users can enjoy the benefits of high-speed internet, allowing them to stay connected, productive, and entertained. With easy activation and subscription processes, managing your prepaid internet package is hassle-free. Explore the available options, select the package that best suits your requirements, and experience seamless internet connectivity with STC SAWA.
STC SAWA Prepaid Internet Packages: STC Check Here