Government of turkey offering fully funded summer exchange Program session 2020, the application invited from whole world and Pakistani undergraduate and graduate candidates can also join this summer exchange program, the selected candidates under this program government of turkey will suffer all expenses including flight and meals cost.
The Undergraduates and Graduates Students from all over the world are eligible to apply in this Turkish Summer Exchange Program. The Entire Cost including the flights to and from Turkey and the meals on the program will be covered by the Program.
It's a fully funded summer exchange program; the total number of students requires 700 under summer exchange program session 2020. Government of Turkish welcomes Pakistan male and female candidates to get this fully funded summer exchange program.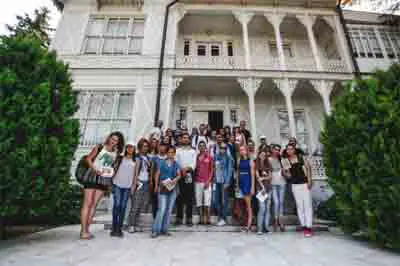 Turkey Fully Funded Summer Exchange Program will be 6 weeks program from 16 July 2019 to 12 August 2019.
Application deadline: 
Pakistani male and female candidates who have undergraduate or graduate degree cans submit online application form as early as possible to avail this fully funded scholarship program.
Age limit of applicant: 18 to 35 years old.
Online application form: https://basvuru.yee.org.tr/en
How to submit online application form:
The eligible candidates can open official website basvuru.yee.org.tr and first of all get register and then go to login page and submit your data online.
This program is so attractive for all over the world almost from all over the world the government of turkey will be select the candidates, this gathering will be helpful for all students for their future confidence and can make more relations from all over the world to start any type of business with international community.so I really prefer to all Pakistani eligible candidates to submit online application form if you are selected than it will be beneficial for your future that 4 weeks experience will remain in your mind even whole life.