UBL Bank Branch Timings During COVID 19
United bank limited UBL Pakistan Change the Bank opening and closing time because of COVID-19 cases in Pakistan increases day by day. UBL Branch timings have been changed for your safety and convenience.
UBL Bank of Pakistan is one of the leading bank of Pakistan that is become first choice for the people of Pakistan due to low charges. The online service is really good but unfortunate the behavior of bank managers is not good.
The customer support is not equal for poor and rich people the rich people go first and poor people wait for more it's not justice.
UBL Bank Change the Bank Timing due to Corona virus cases increasing in Pakistan.
The New bank timing will affect from date 29 April 2021.
Monday to Thursday: Morning 09:00 AM to 01:00 PM without any rest or fee time.
Friday: Morning 09:00 to 12:30 PM without any break.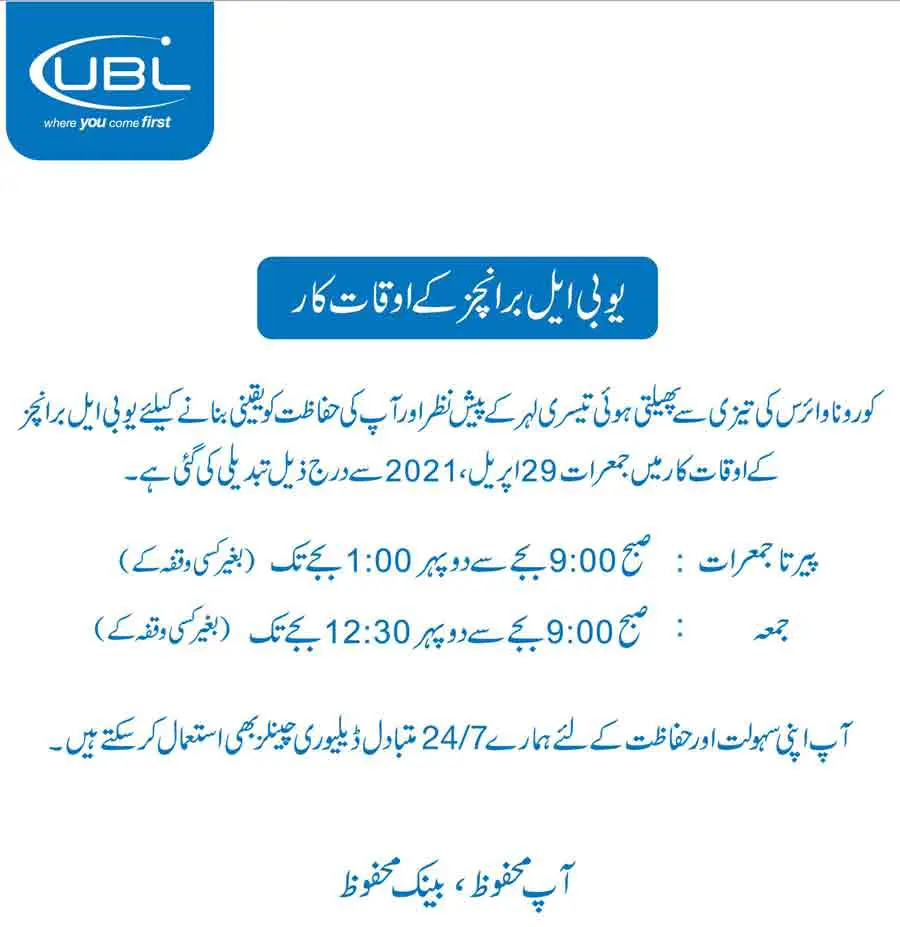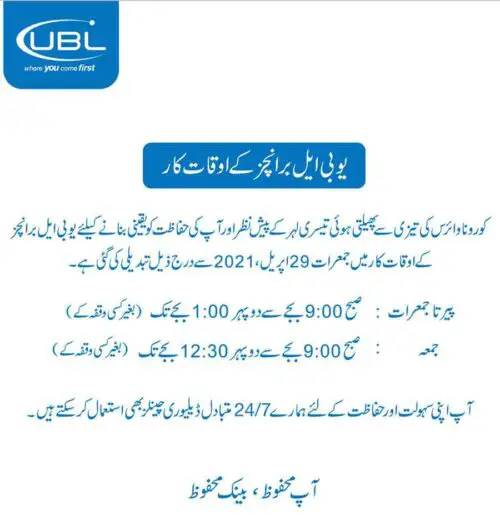 For the safety to the customers UBL Continues working to provide online service to all their customers online 24 hours in seven days.
UBL Bank Easy online Mobile banking Digital App