University of Health sciences UHS Lahore announced public notice for Private and Public Medical university students. The admission notice will be issued soon for year session 2021-2022.
The students who are interested for UHS Lahore MBBS and BDS Entry test admissions. The open merit and all seats below documents are necessary to provide during admission application, so students can ready below list careful to complete and provide all documents on time to university of health sciences Lahore on the time of admission application submission.
University of Health Sciences Lahore have been restrained from making admissions to first year MBBS/BDS Programs for following Private Sector Medical and Dental Colleges. the year session 2021-2022 only online admission applications will be accepted through uhs.edu.pk.
Below Public Notice for All Students who are seeking admissions Private, Public and AMC Army Medical Colleges for MBBS & BDS.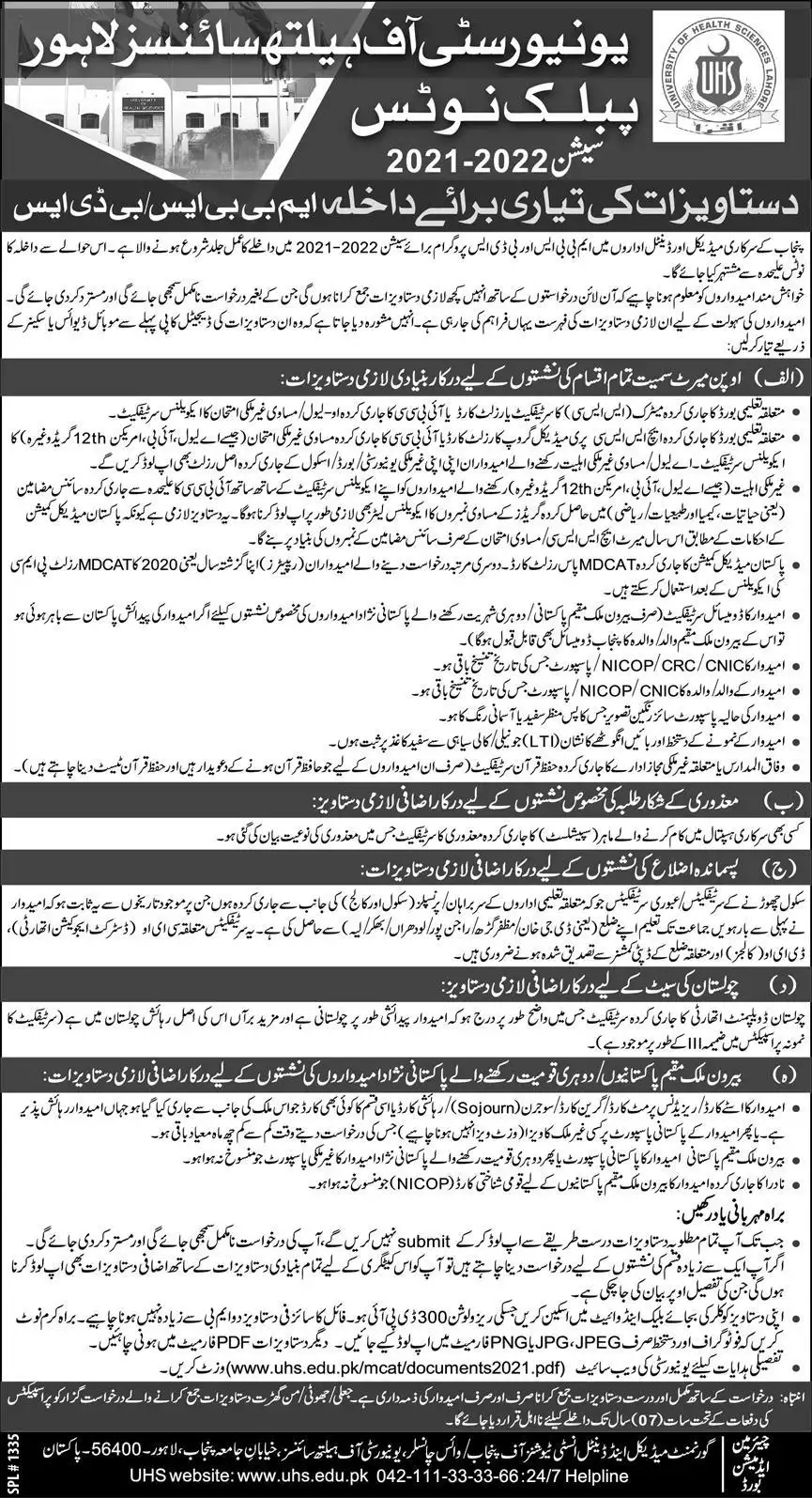 Hashmat Medical and Dental College Jalal Pur Jattan, Gujrat.
UHS MDCAT 1st Merit List 2021 For MBBS Candidates
Pak Red Crescent Medical and Dental college, Lahore
Independent Medical College, Faisalabad.
UHS Lahore Announced MDCAT Entry Test Schedule for Medical & Dental Colleges
Public Alert Announced Date 22 October 2021