Umrah Hajj opening dates after Lockdown
Government of Saudi Arabia recently announced the latest announcement related to lock down. As King Salman announced three phases to remove lock down in Saudi Arabia, the Masjids will be open expect Makkah.
The local Masjids will be open for public for five time prayer and Juma Prayer after 21 June 2020. According to SOPs during prayer there are must distance between each and every person.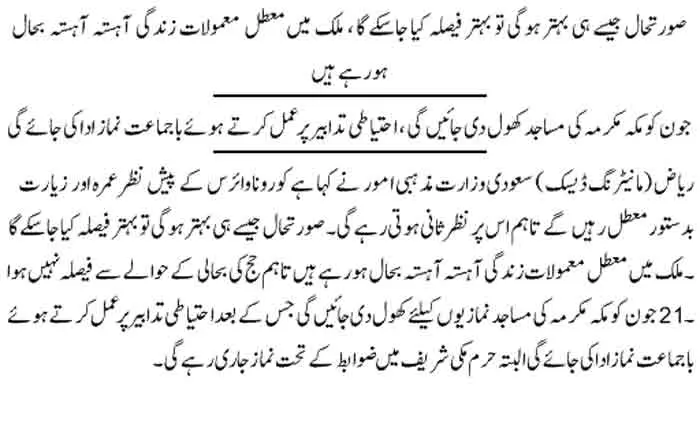 The windows must be open during prayer time.
The prayer will be start after ten minutes of Azan.
The masjid will be open for Faraz prayer only, after prayer the masjid will remain closed.
The using of water in masjid is not allowed. Everyone must do their Wazo from their home. Public gathering is not allowed in Masjid and outstand the masjid.
Hope you and your family good health and happy days. Read Also: Local KSA Hajj Registration 2020 Form How to Apply Online
During the Prayer time every one must be following the government rules and regulations.
The Hajj is not allowed in the year session 2020 for international Hajis this year and for local, the final decision is not finalized yet. Currently Umrah and Hajj is not allowed for domestic and international people. The ministry of health department will provide further notice after Umrah and Hajj opening date and time.
Read Also: