University of Aberdeen UK Elphinstone PhD Scholarships September 2019
University of Aberdeen offering Elphinstone PhD Scholarships for different programs, University providing educational excellence services from last five hundred years, the best and quality education providing in different programs for graduates and world level programs from north east Scotland United Kigdom.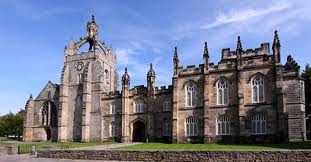 In year 2014 University making 500th anniversary of university founder Bishop William Elphinstone. University of Aberdeen offering 5 million UK Dollar PhD scholarships for internationals students, PhD scholarships offered for highly level achievement students who want to begin their PhD program in autumn 2014. These scholarships for Scotland, UK or any international students can join though scholarship program of University of Aberdeen.
University of Aberdeen provides free PhD education Program and their fees waived for each year of their Program of PhD. University gives many subjects in their colleges and university for multi-disciplinary research program like The north, Pathways to a health life, Environment and food security and energy department programs.
How to Apply:
Scholarship applications can be obtained from University of Aberdeen or their related colleges, applications are now open to begin University of Aberdeen in September 208. The links of those colleges given below related to your program:
Arts and Social Sciences
Life Sciences and Medicine
Physical Sciences
The date by which the above should be undertaken is Friday 6 June 2019. Selection will be made on the basis of academic merit.