University of Peshawar Merit Lists 2021 BS 4 Years session 2021
All those candidates who have applied for admission in BS (4 & 5 Year) programmes at the University of Peshawar are hereby informed that admissions will be made as per schedule below:
All Disciplines other than BS Law:
Display of Final Merit Lists at concerned departments/colleges/ centers/institutes and on website: www.uop.edu.pk 3rd October, 2021
Scrutiny of Original documents and remittance of fee 3rd to 10th October, 2021
Admission from Waiting Lists 11th October, 2021 onward
Commencement of Classes 15th October, 2021
Read Also: University of Sargodha Merit List 2021 UOS 1st, 2nd, 3rd
Final Merit List of Undergraduate Programme for the session 2019-2020, the merit list will be online on dated Monday,  at uop.edu.pk you can search your Merit list by searching  Entering Form Number or  Name in uop.edu.pk form online and then click view results.
University of Peshawar displayed the Undergraduate (BS 4-Year) Program Merit list.
Click here to check the Merit List
BS 4-Year Programme Final Merit List (Session 2021-22 Announced check below with your roll number.
Read Also: Govt Medical Colleges Announced 1st Merit List of MBBS
University of Peshawar has been announced Provisional Merit list of Undergraduate Programme 2021-22. UP published online selected candidates for undergraduate program for session 2021-2022. students you can check your merit list status by selection your Program then your Session, now you can entry your Full name or entering your Roll Number and submit the results will be shown on your screen and tells about your selection. we gives congratulation to all selected candidates to study in Peshawar University regular basis.
For any query Regarding M.A / M.Sc / B.Ed / M.Ed and BS Admission Merit List, Please Submit your Question directly to Directorate of Admissions, University of Peshawar. The focal Person will give you Quick Reply. Submit your Question Here
www.admissions.upesh.edu.pk/feedback.php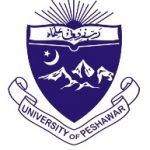 Undergraduate BS 4 Years Merit list will be displayed on 2021 at the concerned Departments Insha Allah..
BS Admission Schedule:
Last Date of Submission of Admission Forms:  11 October 2021
Hafiz-e-Quran Test: 12 October 2021
Interview for Disabled Persons: 13 October 2021
Display of Provisional Merit List: 14 October 2021 10:00 AM Morning
Complaint by the applicant if any: 14 to 15 October 2021
Display of Final Merit List of BS: 18 October 2021
Admission form Merit List and remittance of Fee / attendance from waiting list: 18 to 20 October 2021
Admission form waiting list: 21 October 2021
Trails for sports seats schedule of Trails will be uploaded on university website on www.uop.edu.pk.
University of Peshawar Closing merits 2020
| | |
| --- | --- |
| Program | Aggregate |
| Anthropology | 44.90909091 |
| Arabic | 56.72727273 |
| Archaeology | 56.54545455 |
| Botany | 68.36363636 |
| Chemical Sciences | 71.27272727 |
| Computer Science | 62.36363636 |
| Economics | 47.81818182 |
| English | 54.54545455 |
| Environmental Sciences | 61.81818182 |