NTDC Jobs 2023
National Transmission And Despatch Company Limited (NTDC) is offering jobs August 14, 2023
Applications are invited on a prescribed form to fill the following posts, on a one year basis from suitable candidates having domicile of Punjab, Sindh, Balochistan, K.P.K., And Fta. Educational qualifications, experience, and age limits are mentioned for each category.
Last Date to submit Job application form online: September 25, 2023
The daily Express newspaper advertisement dated August 14, 2023. The full advertisement is below this image file, and you can also download the application form.
ERP Lead Finance
ERP Lead: Human Capital Management (HCM)
ERP, Lead Supply Chain Management (SCM),
Project Delivery Team Lead
Enterprise Asset Management (eaM) Team Lead
Manager-IT Planning, Release and Deployment
Deputy Manager (Corporate Counseling)
Deputy Manager (Regulatory Affairs)
Deputy Manager (Litigation)
Application Form For Career Opportunities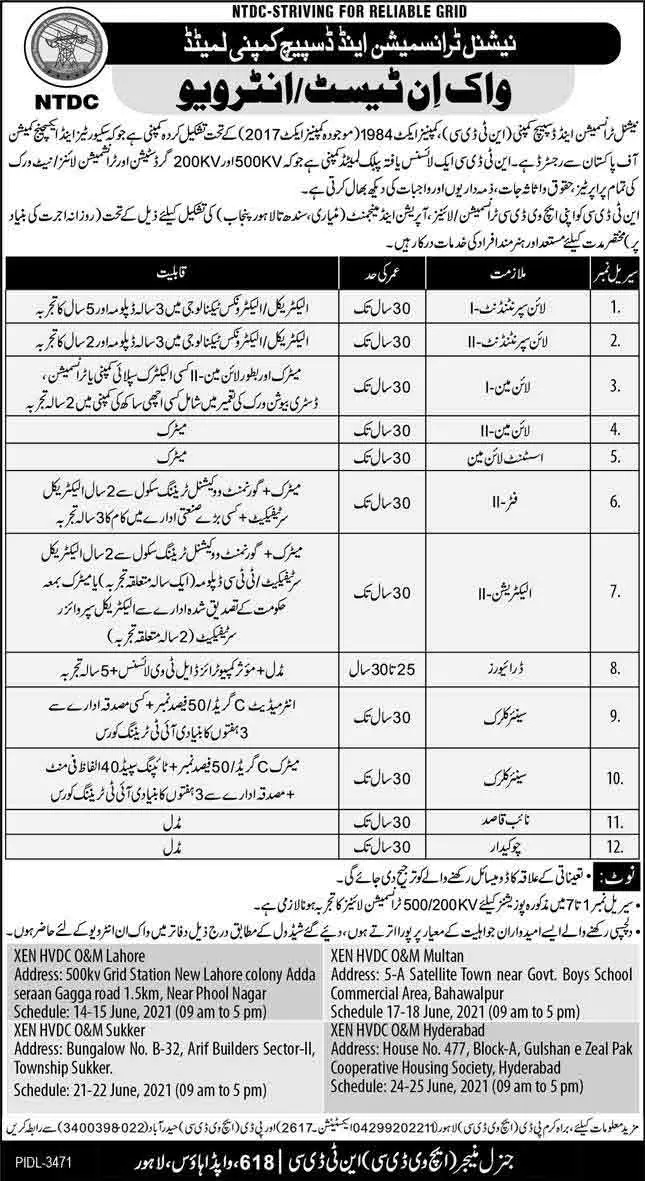 Application Form For Employees Children's Employment: Download Here
NTDC Open the online Application form due to the coronavirus to apply online: Apply Here
Apply Here Also for the Internship Program: Internships NTDC Wapda Starts Training Program for University Students