Prime Minister Youth loan scheme forms and other works have been completed now the first lottery ceremony will be held in Jinnah Convention Islamabad today dated 28-February-2014. Prime Minister of Pakistan Main Nawaz Sharif personally does this lottery through computerizes system Lottery in Islamabad today. In this occasion minister of finance senator Muhammad Ishaq Dar, the chairperson of PM Youth Loan scheme Mariam Nawaz Sharif, Irfan Saddique and Political Secretary Doctor Asif Kirmani also participate in this beautiful PM Youth Loan scheme 1st lottery ceremony.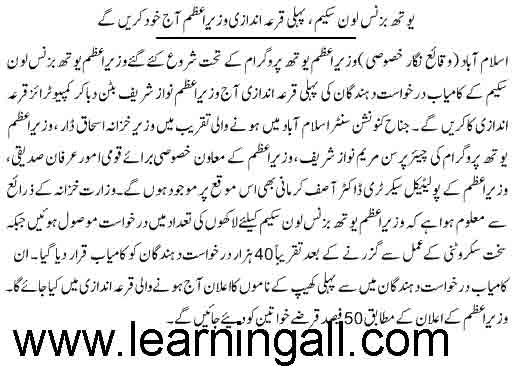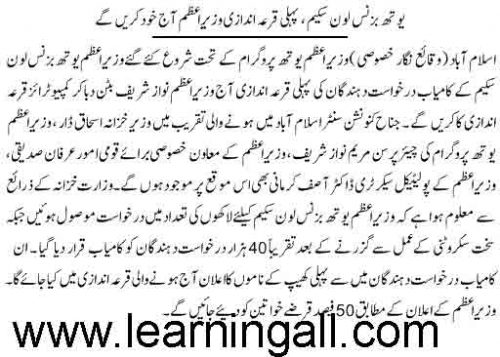 Minister of finanace ishaq Dar said that more than one hundred thousand applications received, but only short listed forty thousand applications are included in this lottery scheme. The successful candidates will be announced today for PM Youth Loan Scheme in this 1st lottery today dated 28-Feb-14.
in the view of Prime Minister Announcement 50 percent Quota for Women in this lottery scheme.