Pakistan Defense Day, September 6, 2023
Celebrating Pakistan Defence Day: Honoring the Heroes of 6th September 2023
Pakistan is celebrating Defense Day today, September 6, 2023. Happy Defense Day to all Pakistanis! The Pakistani people hope that Pakistan becomes a more powerful country in the world.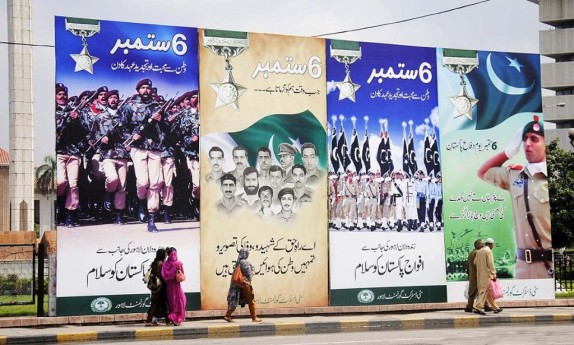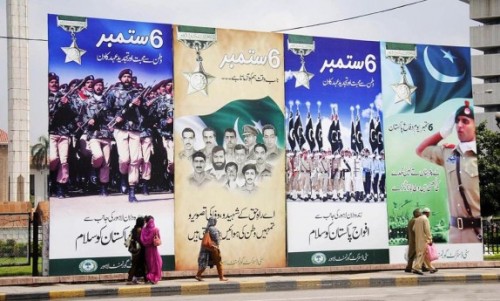 Pakistan Defence Day, observed annually on September 06, 2023 holds immense significance in the history of Pakistan. This day commemorates the bravery, resilience, and sacrifices of the Pakistani armed forces and the people in defending the nation during the 1965 Indo-Pakistan War. As we approach Pakistan Defense Day on September 6, 2023, it is an opportunity to reflect on the valor of our heroes and pay tribute to their unwavering commitment to safeguarding our beloved country.
Historical Significance:
PakDefenseefence Day marks the anniversary of the Indo-Pakistan War of 1965, when Pakistan faced aggression from its neighbor. Despite being outnumbered and facing numerous challenges, the Pakistani armed forces and citizens displayed extraordinary courage and determination in defending the nation's sovereignty.
Remembering the Heroes:
On this day, we honor the brave soldiers who selflessly fought on the frontlines, sacrificing their lives for the country. Their indomitable spirit and unwavering dedication serve as an inspiration to future generations.
Saluting the Armed Forces:
Pakistan Defence Day is an apt occasion to express our gratitude and admiration for the Pakistani armed forces. Their professionalism, discipline, and sacrifices ensure the safety and security of our nation. We honor their commitment to duty and their role in maintaining peace.
National Unity and Resilience:
Pakistan Defence Day serves as a reminder of the unity and resilience of the Pakistani nation. It showcases the strength of the bond between the armed forces and the people, as they stood shoulder to shoulder in the face of adversity. This unity remains a cornerstone of our national identity and reinforces our determination to overcome any challenges.
Celebratory Events and Activities:
On this day, various events and activities are organized throughout the country to pay homage to the heroes and celebrate the spirit of patriotism. These may include military parades, flag hoisting ceremonies, special prayers, seminars, exhibitions, and cultural performances. It is an opportunity for citizens to participate and express their love for the country.
Renewed Commitment to National Security:
Pakistan Defence Day also serves as a reminder of the ongoing need to prioritize national security. It reinforces the importance of investing in the modernization and training of our armed forces, as well as fostering a sense of responsibility among citizens to contribute to the country's progress and security.
Conclusion:
As we commemorate Pakistan Defence Day on 6th September 2023, let us honor the heroes who defended our nation and sacrificed their lives for our freedom. It is an occasion to remember their bravery, express gratitude to the armed forces, and reaffirm our commitment to safeguarding our beloved Pakistan. May we continue to stand united, determined, and resilient in the face of any challenges that may arise, ensuring a prosperous and secure future for our nation. Happy Pakistan Defence Day!
Pakistan is a Muslim country and Pakistan has first atom power in Muslims world. Pakistan Defence day is also said Youm-e-Dife Pakistan. This day has celebrated the memories of all solders that lost their lives against India on dated 06-September-1965.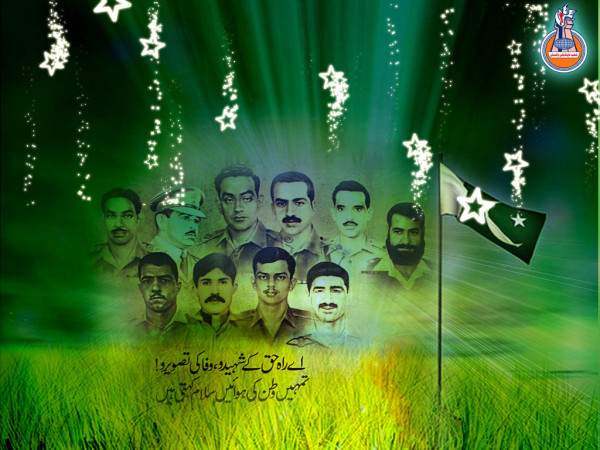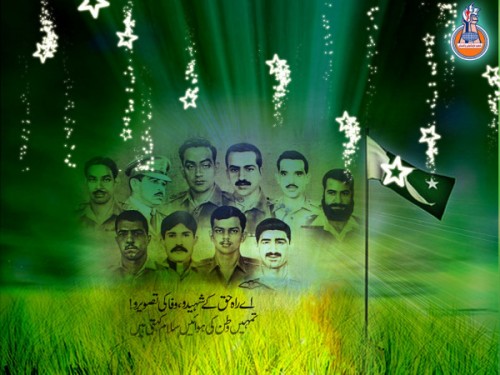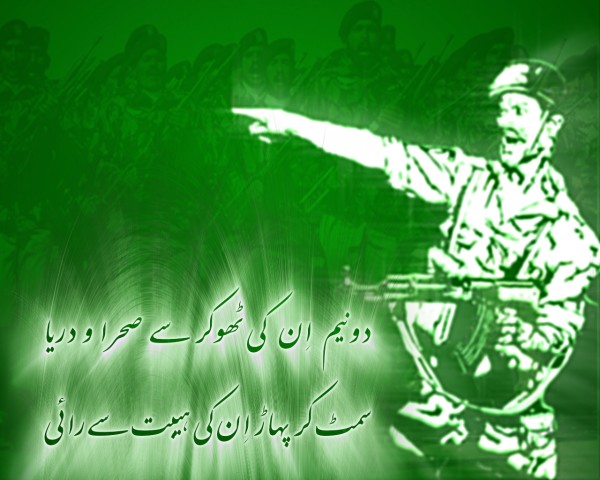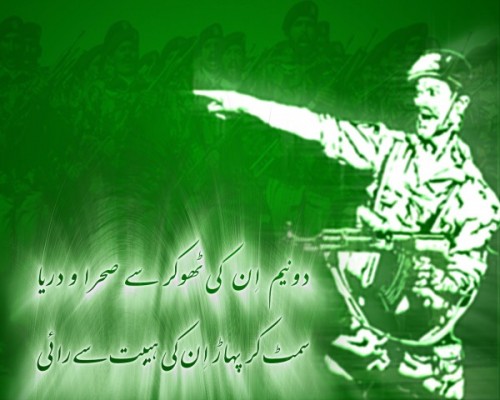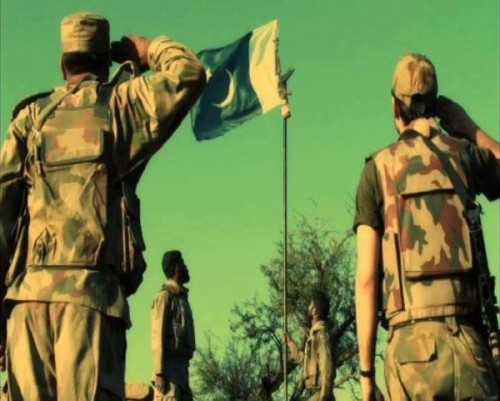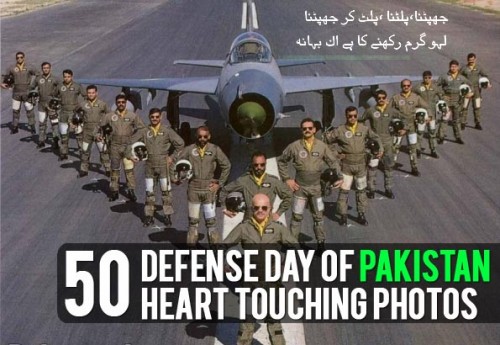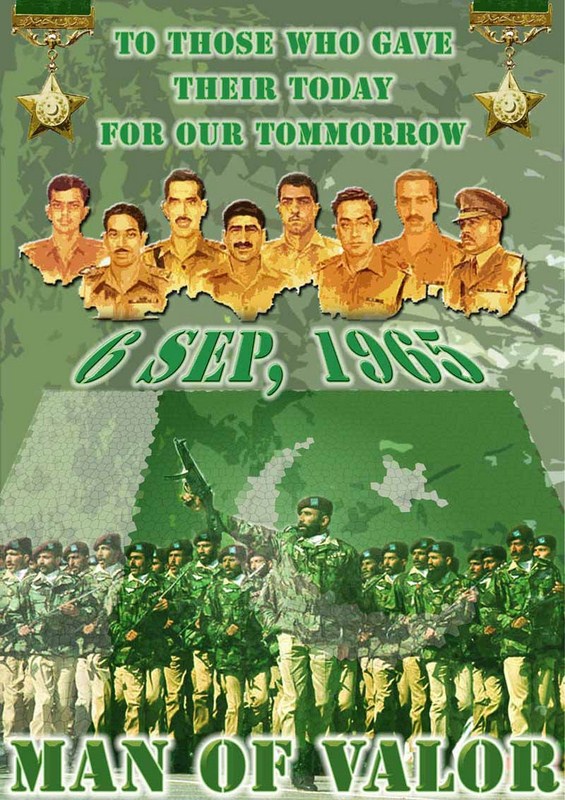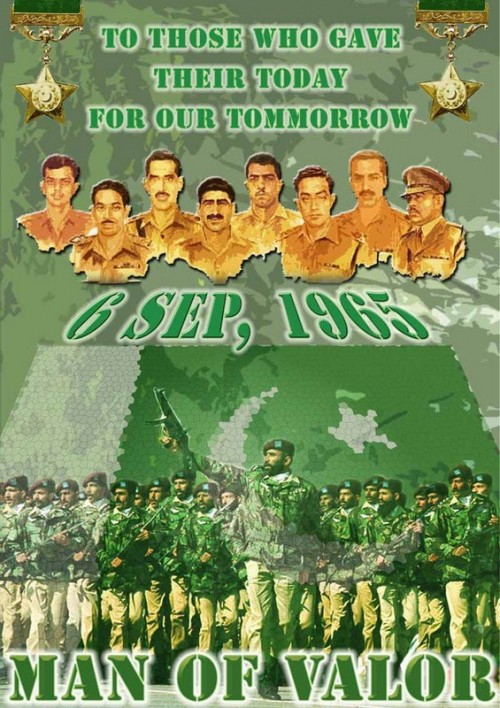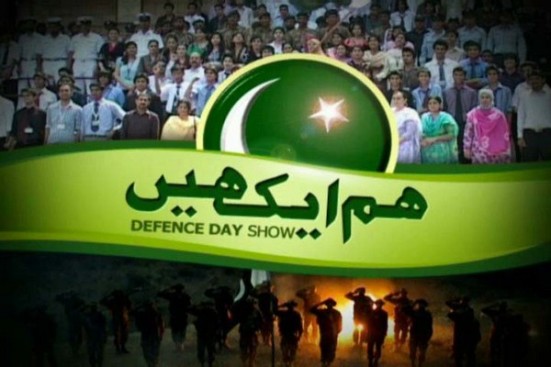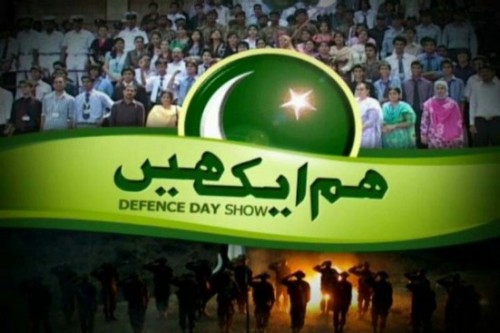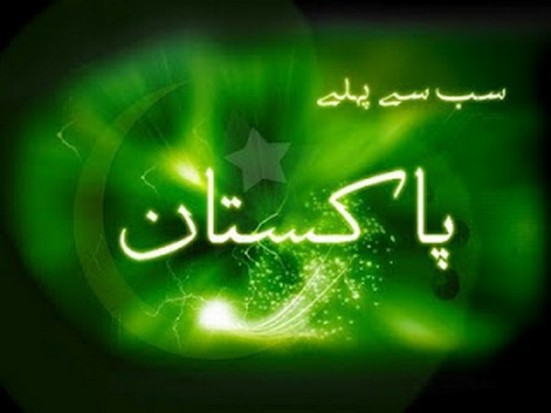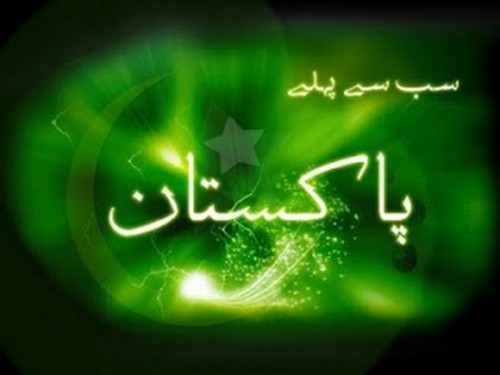 All Schools and colleges are closed on September 6, 2023 for giving slates to those army people who lost their lives to fight against India. it is public holiday in Pakistan, This year, September 6 comes on Friday.
Pakistan Defence Day, September 6, 2023, Show "Hum Aik Hain
https://www.youtube.com/watch?v=YkxLkLphzPk&feature=player_embedded
TRACK: HUM AIK HAIN
Artist: Shehzad SHEHZAD ROY
ALBUM: BURI BAAT HAI
https://www.youtube.com/watch?v=VWvECPIidfU
Song: Hum Mustafavi Hain by Shaukat
Ali and Mohsin Shaukat.
Nations can only dream of their socio-economic progress and development when they are sure that their guardians are strong enough to ensure protection and peace. In the case of Pakistan, a strong defense was all the more necessary to face the encounters and hostilities with unflinching courage. Our chivalrous soldiers of the brave Armed Forces, apart from defending the country's borders, always remained at the forefront of national development. Whether it was floods, earthquakes, and other natural calamities, maintaining law and order, or UN peace efforts, the performance of our officers and men, always earned national and international acclaim from their friends and foes alike.Selfless bravery, sacrifice, and monumental endurance of adversity are the pillars of this splendid institution.
Hum Mustafavi Hain (Pakistan Army)
https://www.youtube.com/watch?v=dSn3_MlO6u0
Pakistan Army Song Defense Day
https://www.youtube.com/watch?v=beuwbHaglxM
Happy Defense Day, September 6, SMS 
Pray For All The Martyrdom Of 1965 War
Till Operation Raahe-Raast(Sawat)The Pakistan Army Done The Great Job
We Love Our Army And Pakistan.
Pakistan Fouj Ko Salam.
Pakistan Zindabad.
Watan Hamra Misaal Mohabbat Ki,
Torta Hai Deewar Nafrat Ki,
Meri Khush Naseebi,
Mili Zindagi Is Chaman Mein,
Bhula Na Sake Koi Iski Khusboo Saton Janam Me,
Happy Independence Day
'Lehron ko khamosh dekh kar yeh mat smjhna ke samandar me rawaani nahi he..
jb b uthen ge tufaan ban kar uthain ge abhi uthnay ki thaani nahi he.'
Ay Sayad-e-Abrar K
DiLdar Sipahi ,Toheed-o-RisaLat K
Paristar Sipahi .IsLam Ki Azmat K
ALamdar Sipahi ,
Barbadi-e-America K
TaLabgar Sipahi .
Utth ! Qom Ki Bigrhi Hoi
Taqdeer Bana Dy ,
Har Baccha-e-MusLim Ko
Jhangeer Bana Dy .
PAKISTAN BANAYA THA
Pakistan BACHAIN GY
INSHA ALLAH'
'Sar Ta Ba Qadam Qurbani
Hm Log Hn PakistaniJo Rah Me HaeL Hoga
Gum Karda-e-SahiL HogaPanj Aab Ki Hai Tughyani
Hm Log Hn Pakistani
Lehrao Parcham Apna
DikhLao Haqiqat Apni
Ab DiL Main Yehi Hai Thani
Hm Log Hn Pakistani .'
Hum To Mit Jain Gay Aae Arz-e-Watan,
Laikin Tumko…
Zinda Rehna hai qayamat ki sehar honay tak,