Jobs Opportunities in the Punjab Metrobus Authority Lahore
The Punjab metrobus authority Lahore invites job applications from eligible candidates in following these jobs for three years contract basis.
The posts are empty:
Technical adviser, manager operation technical, finance specialist, assistant manager security, assistant manager technical, assistant manager operation, HR Admin officer, audit assistant, accounts assistant, network administration, operation supervisor, field inspector, surveillance officers, receptionist telephone operator female only for this post, IT officers and drivers are required on urgent basis by Punjab metro bus authority.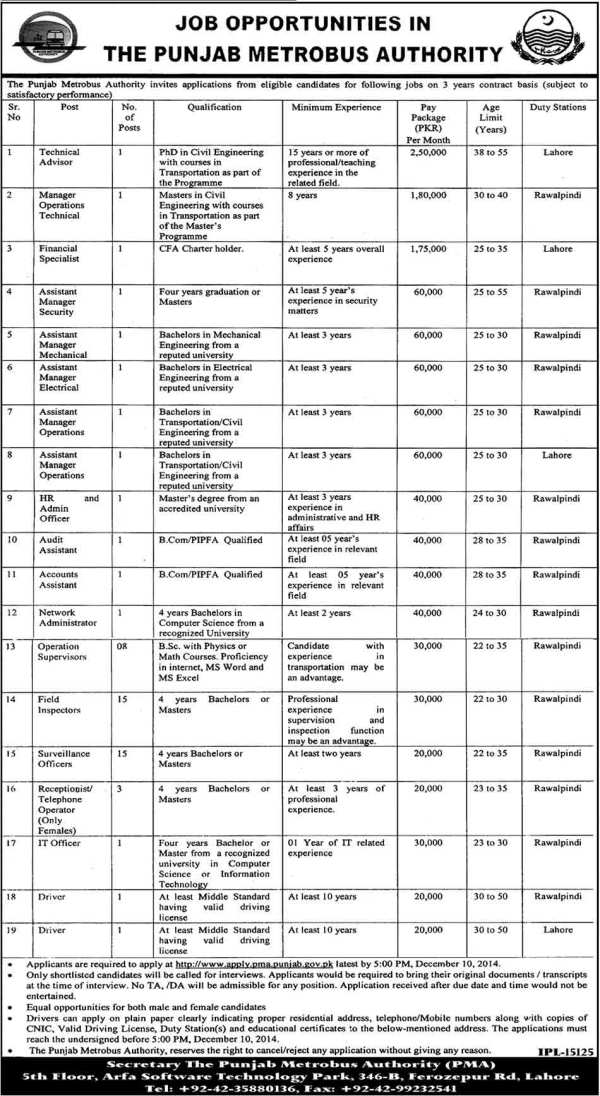 Applicants can be submit their job applications on www.apply.pma.punjab.gov.pk latest by 5:00 Pm December 10, 2018
Government of the Punjab only selected sort list candidates for interviews and tests.
Equal job opportunities for male and female candidates.