Sindh Government offering scholarships for the students who got A Grade in year session 2021 in Matric 9th and 10th Class. Karachi Board today date 22 April 2022 Announced the Scholarship Scheme for All Students of Sindh who got A Grade in Matric Annual Examination. the Scholarship application must be submit before date 29 April 2022 the Scholarship application form available at www.bsek.edu.pk. the scholarship form also available below. The students from All over the Sindh are eligible for this scholarship scheme.
BSEK provides scholarships to A-Grade students
Board of intermediate and secondary education Karachi board providing Merit and Need Based Scholarships for 9th and 10th Class Students of BSEK Board Karachi News updated dated 22 April 2022.
BSEK will be select more than 300 students for the purpose of providing scholarships for Needy and talented students of Karachi Board.
Government of Sindh and education Board of Sindh made this decision on Thursday 21 April 2022. After selection for this scholarship scheme BSEK will be provides Rs. 5000/- per month Scholarships to selected students, according to this program.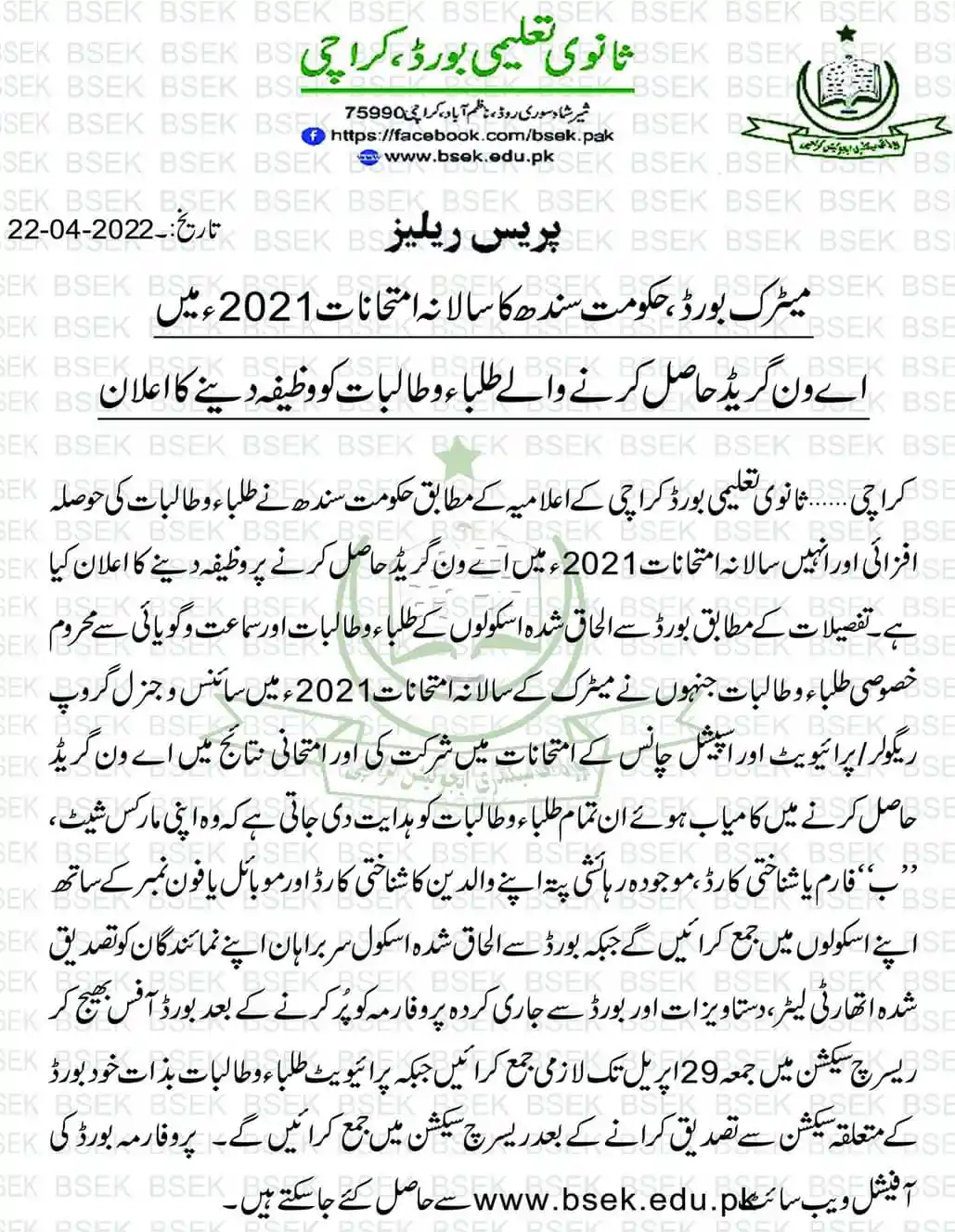 The total scholarship grant was approved Rs 15 million in general meeting at Karachi. In this board General meeting Board secretary Hoor Mazhar said that selection will be made on Merit. Before selection Board will be checked the Grade of Student and Family Incomes of the student per month wise.