Pakistan Govt to not promote students without exams 2021
Federal minister of Education shafqat Mahmood warn students that this year session 2021 no any student will be promoted same like previous year session 2020. Because many students are expecting that same like year 2020 they promoting to next classes without examination.
Shafqat Mahmood tweets yesterday:
"All Board exams have been postponed to May June. Let me emphasise that this year nobody will be promoted without exams"
Government of Pakistan decided to open schools and colleges from end of January 2021.
Opening the school is the perfect decision. Otherwise these kids would have slack off and not study anything. The new generation would have been full of lazy bums who are gonna be failures in the future. So, its request from students that don't revert your decision and open the schools as soon as possible.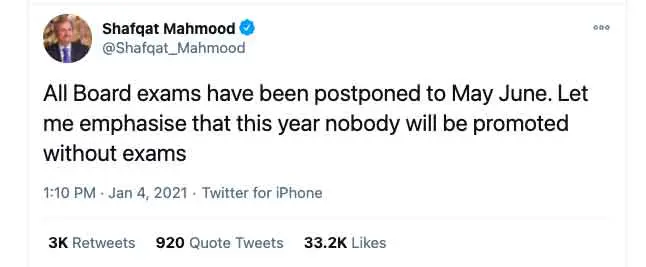 There are three types of people present within this Twitter account. There are those who haven't opened their books during the entire duration of online education, there are those who have opened their books and were genuinely unable to understand anything, and there are those are capable of self-study, but are lazy. I believe it's in the best interest of everybody to postpone the exams, but not cancelling them.
Because students are studying online form home and their concepts are not cleared that they want to take online examination also, one student update below photo and said its unacceptable.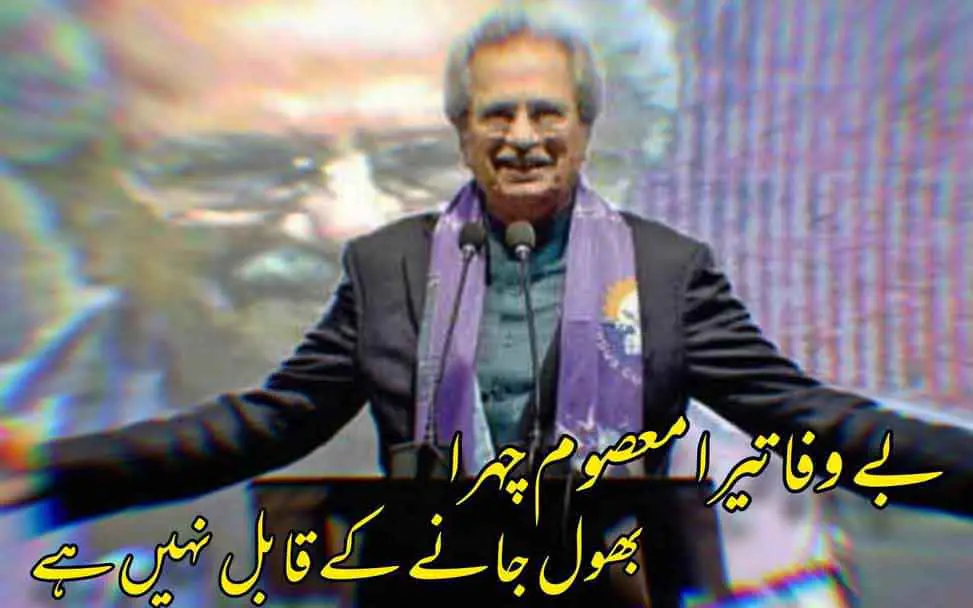 Other than students' teachers and educational institutes said its good decision that without examination no any student will be promoted because many students already get their promotion to next class in year 2020.