Prime minister Ehsaas Emergency Cash program has been announced. The registration has been started from today; it's a largest emergency cash program for the affected people of Pakistan. Federal government of Pakistan will be provide Rs. 12000/- per person after selection. Prime minister Imran Khan will give cash to 1, 20, 00000 families. And the per family will avail Rs. 12000/- Per month.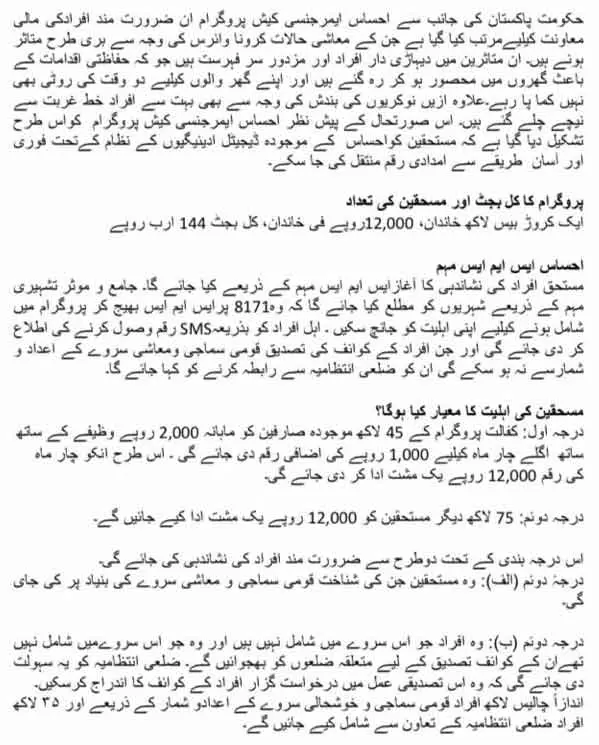 Only one person from the family will be eligible to apply for PM Ehsaas Emergency Cash Program. The government employees and the candidates having own car are not eligible to apply.
Read Also: Ehsaas Scholarship 2021 Program for Undergraduate Students
The ehsaas centers have been increasing in all areas of Pakistan. So people cannot get together in one place.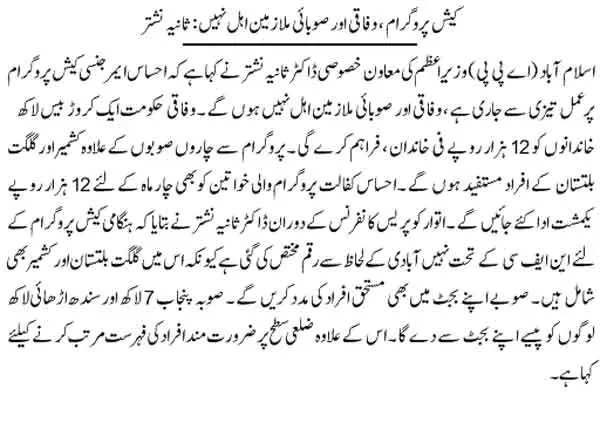 Apply Here Also: Ehsaas Amdan Program 2021 | Small Business Loan Opportunity
How to apply:
The eligible candidates having National Identity Card can send SMS to 8171 from their mobile. For example just write ID Card Number without spaces and send it to 8171.
for Online Registration go to ehsaas.nadra.gov.pk or Click Here
How to Contact:
For more information can contact to following number: 0800-26477.