Relaxation in Lockdown in Pakistan after 09 May
Federal minister science and technology Fawad hassain said that after date 09 May 2020. Government will give be relaxation in lock down. Because due to lock down the industries are closed, and the businessmen and Pakistan is facing financial crises, so its batter to remove complete lock down in different areas that local business can start their activities.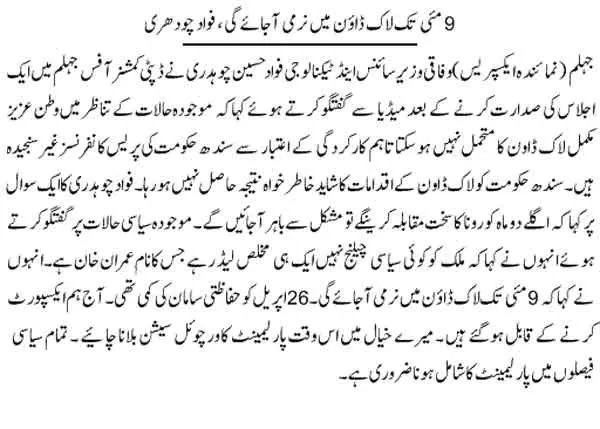 During Press conference in Jhelum said that government of Sindh is not serious and they are playing political game. The federal government helping all provinces including Sindh government, more he said next two months is very dangerous for Pakistan so we can take care from corona virus. Fawad hassain said the leader is only Imran khan and Imran khan is running Pakistan on right direction.
Pakistani industries is able to export safety products for corona virus propose. imran khan announced smart lockdown that provide facility that we can fight safety against corona virus.