Fresh graduates required urgently of Mechanical and Electrical Engineering for Saba Power Company.
Interested Candidates send their CVs to the given Email saeed.butt@sabapower.com address by.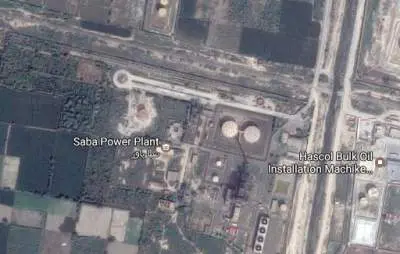 Saba Power Company requires fresh graduates in mechanical and electrical engineering to be placed as trainee engineers in operation and maintenance departments of a power plant located near Lahore and Sheikhpura. It's a best opportunity for university of engineering and technology UET Lahore pass out graduates in the field of mechanical and electrical engineering field can apply now to join Saba Power company as a trainee engineers after trainee period company will hire talented candidates permanently. The candidates who will not joint after trainee program can also join different Pakistani as well as international level companies because professional engineers will be train the selected candidates against this trainee program. Saba power company is a private company for more information the interested candidates may submit their cv or any related question can contact saba power company in this address:
BUSINESS OFFICE
10- Ali Block, New Garden Town,
Lahore, Pakistan
Phone: +92 (42) 35911164
Fax: +92 (42) 35911168
email: info@sabapower.com
POWER PLANT
9-KM, Sheikhupura Sargodha Road,
Farooqabad, District Sheikhupura,
Punjab province, Pakistan
Phone: +92 (56) 3540150-5
Fax: +92 (56)3540160
Saba Power Company (Private) Limited ("Company") is a private entity incorporated on December 07, 1994 under the provisions of Companies Ordinance, 1984.
The principal activity of the company is to build and own power plants and to generate and supply electric power through these plants. The company commenced its commercial operations December 31, 1999.