King Abdullah Passed Away New King is Shah Salman

The king of Saudi Arabia King Shah Abdullah bin Abdul-Aziz has been passed away INNALILLAHI WA INNA ILAYHI RAAJIOON. He is not more in this world; King Abdullah was 91 years old when he died. Now 77 years old King Abdullah's Brother Prince Salman becomes King of Saudi Arabia. No anyone knows about this news, Arab News today published this news in the front of their Daily News, after that the all world knows that the Muslim worlds king Shah Abdullah has not more with us. Shah Abdullah admitted in hospital in December 2014 when his health was badly damaged. The officials of Royal announced that shah Abdullah passed away in morning of Friday dated 23-January-2015. King Abdullah's work for Saudi Arabia will always remember.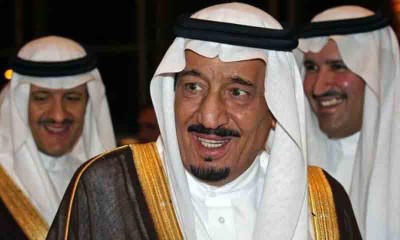 "As a leader, he was always candid and had the courage of his convictions," Obama said in a statement."
King Salman Bin Abdul-Aziz some Details:
Born on 31 December 1935
Son of Princess Hassa al-Sudairi
Governor of Riyadh from 1955-1960 and again from 1963 to 2011
Appointed defence minister upon death of his brother Crown Prince Sultan
Owns important stake in one of the Arab world's largest media groups
Vice President Biden said in Twitter:
VP Biden will lead a Presidential delegation to Saudi Arabia to pay respect and offer condolences to King Abdullah's family & nation.