Khaadi is looking for a suitable candidate for the position of Assistant Marketing Manager.
In this role you will be responsible for managing the agencies and working closely with them to execute campaigns. Developing the brand image and implementing brand marketing strategy will be an integral aspect of the job.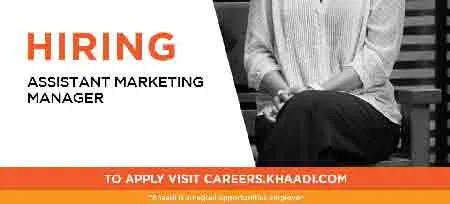 If you have a BBA in Marketing with 3 – 5 years of advertising and brand management experience in fashion retail, FMCG or advertising industry then visit careers.khaadi.com to apply online.
Khaadi is a leading Pakistani fashion and lifestyle brand founded in December 1998