The paper leak scandal of ETEA Entry Test of the Khyber Medical University KMU. In the light of the inquiry report, the provincial Government has Cancelled ETEA Medical Entrance Test held on 19/8/2018. New date will be announced soon InshaAllah.
The entry test papers were available at different whatSapp groups and social media website Facebook. The inquire against the paper leak is made by new government of KPK the chief minister of KP.
The government of KP is taking action against the officials of KMU the Khyber Medical University and Educational Testing and evaluation agency Khyber Pakhtunkhwa ETEA.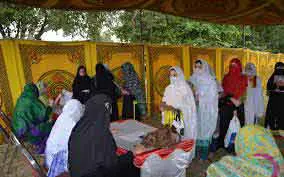 The previous result has been canceled and the new date of entry test will be announced as early as possible.
The students of KP starts protesting against the mafia of ETEA that is involved leaking entry test paper. After that the new government chief minister Mahmood Khan Take's action after those ETEA officials announced on their website that the ETEA KP Entry test for medical colleges and universities has been canceled.
The further date of entry test will be announced soon, it's a question mark on ETEA performance.