Punjab Information Technology Board announced admission schedule for New Phase under E-Rozgar Training Program Session 2023.
Rozgaar Training Program is free of cost both male and female candidates are encourage to apply. The online registration has been started from today date 20 July 2023. It's a wonderful program from Punjab government that is providing technical education for the Youth of Punjab to get online Jobs and from till now almost more than 11000 Youth from Punjab has been got education from PITB under E rogzar scheme and from those students many are earning from their homes specially female candidates.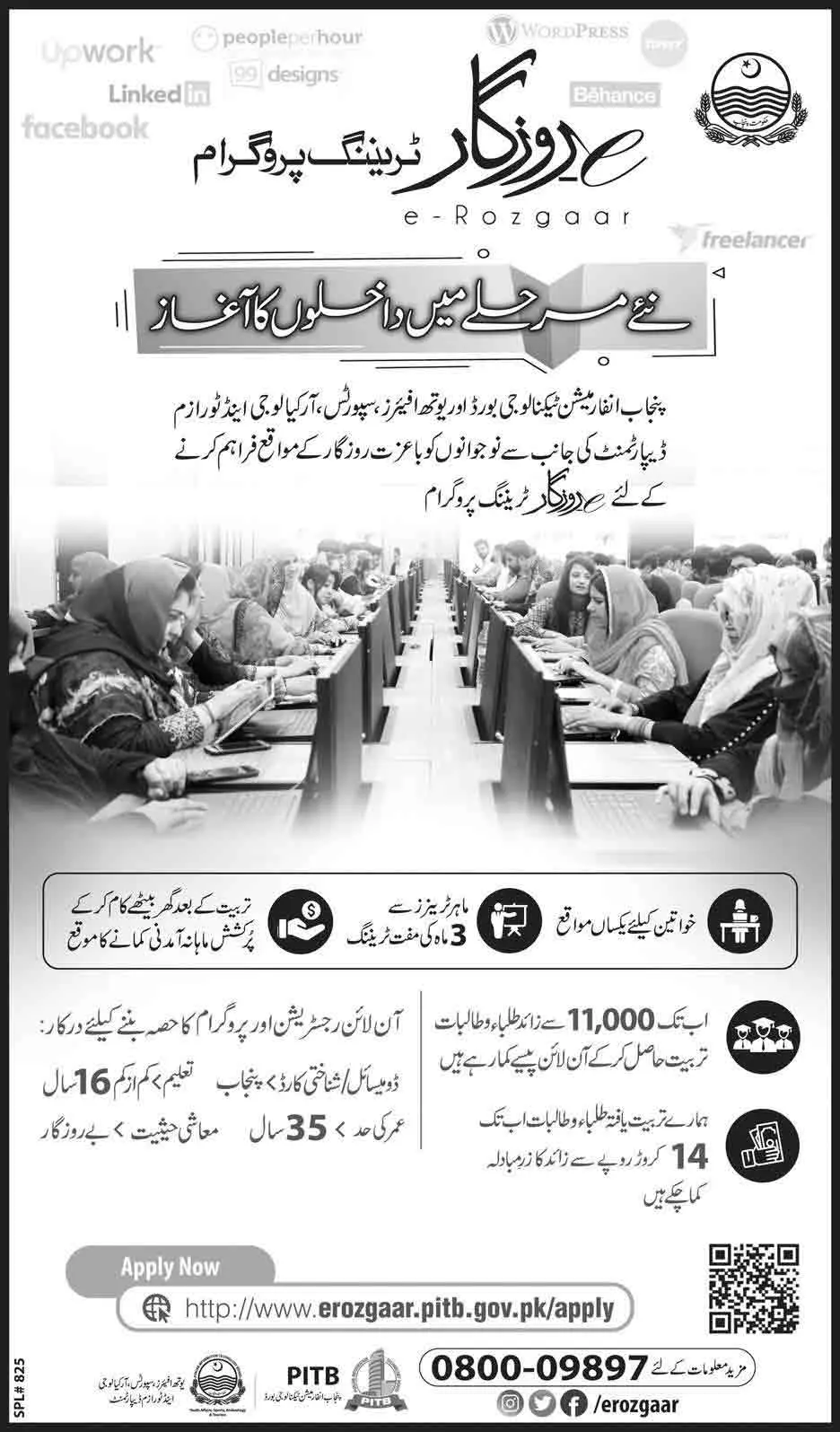 As per government reports students earn more than 14 crore in past years.
So it's a chance for Youth and fresh Graduates and Master degree holders to get E rozgaar training program and start earning.
Eligibility Criteria
For online registration of E Rozgar Scheme the student must have domicile from Punjab district.
The applicant having Master degree with maximum age limit 35 years old.
Only unemployed candidates can submit E-Rozgar Training Program applications.
How to contact PITB
Punjab information technology board Phone Number: 0800-09897
How to apply online
The interested and eligible candidates can submit their online application form through following www.erozgaar.pitb.gov.pk/apply or apply here
E-Rozgar Apply Online: Apply Now
PITB will provide Training Program for three months from Top List of Teachers in different city centers in Punjab.
Application Deadline: 18 December 2023