Government of Punjab Literacy & Non formal basic education department offering career opportunities for teachers at master level candidates. It's a new project by government of Punjab and Literacy & Non formal basic education department that is providing teaching jobs for Punjab higher education people to provide educational activities in everywhere in Pakistan.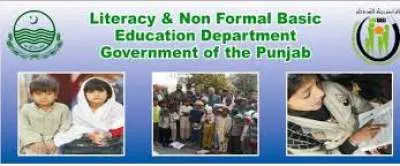 Government of the Punjab
Literacy & Non formal Basic Education Department
(Screening Test for the Post of Literacy Mobilizer)
Paper Distribution
Post Name
Post Related
English
Computer
Current Affairs / G. Knowledge
IQ
Literacy Mobilizer
20% (Social Sciences)
20%
15%
30%
15%
Eligibility:
Age limit from 20 years old to 35 years old till last date to submit job application form through NTS.
Domicile: Punjab
These are district base jobs for male and female candidates.
Education:
M.Phil in social sciences
MA / BS Hons in social sciences
The applicant must have valid driving license
The applicants must have good knowledge to use computer and Microsoft office.
Salary package: the salary package for selected candidates will be Rs. 20,000/- basic with yearly Rs. 2000- increment and mobility allowances monthly will be Rs. 10,000/-
Last date of submission of job applications:
The official website to apply online go to www.nts.org.pk
Section officer administration Literacy & Non formal basic education department www.literacy.punjab.gov.pk/jobs
The interested and eligible candidates may submit their job application forms by downloading Job application forms from nts.org.pk and submit before . All information related to these teaching Jobs available at nts.org.pk.